G57467EB8PP8
The Shepherdoo Restaurant is located in quite a prominent location for those that drives in and out of Klang everyday. It's located outside Centro Mall, and since it's literally outside, it's a open /garden concept; which is quite pretty I would say. Despite being just next to a main road, the ambiance wasn't too bad at all.
I went there with a friend who came back for a weekend and it was a great place to just chill and eat and talk talk talk… lol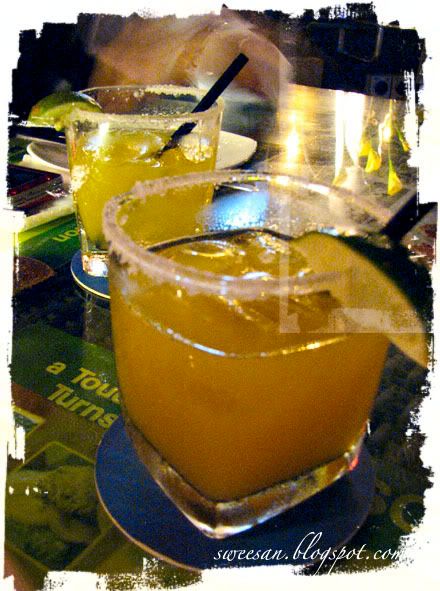 They're having a promo of buy 1 free 1 cocktail (of the same type) before 9pm. Since it was dinner, we got ourselves a Passion fruit Margarita each. I'm glad they didn't skimp on the alcohol or make it diluted just because it's 50% off..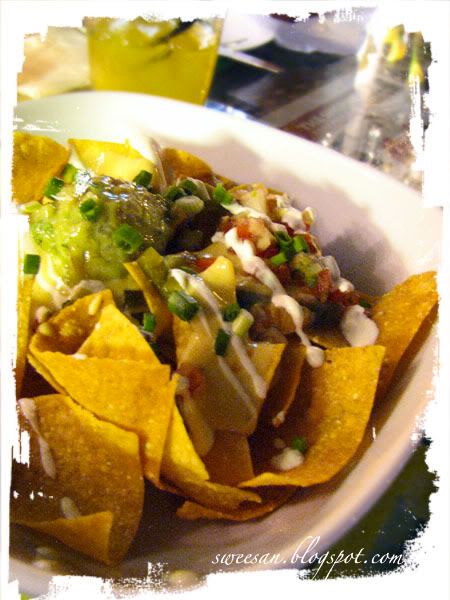 Homemade cooked corn tortilla chips smothered with melted cheddar topped and sour cream, jalapeños, salsa and guacamole. No one makes nachos like me!! HAHA I'm serious. I used to work in a Mexican food place where they serve burritos, nachos, baked potatos and crepes. The Nachos was a little disappointed as they were a little on the soft side and I could find no jalapenos!!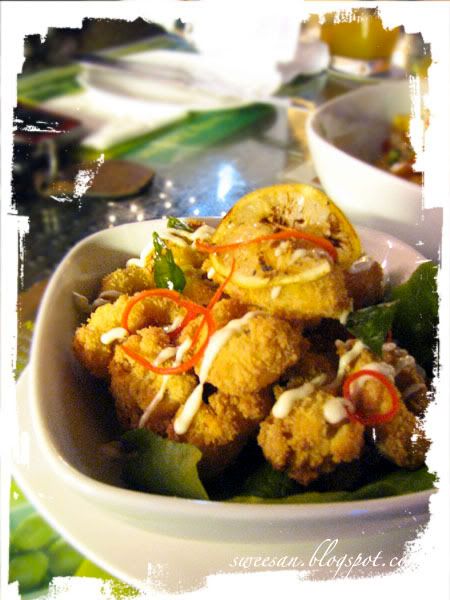 Calamares
Sliced squid rings in our crispy bread crumbs with a creamy lemon aioli. Oh wait, that's the lemon aioli drizzled on top. Haha ok generosity will win more points but the calamares were quite crunchy and not rubbery at all.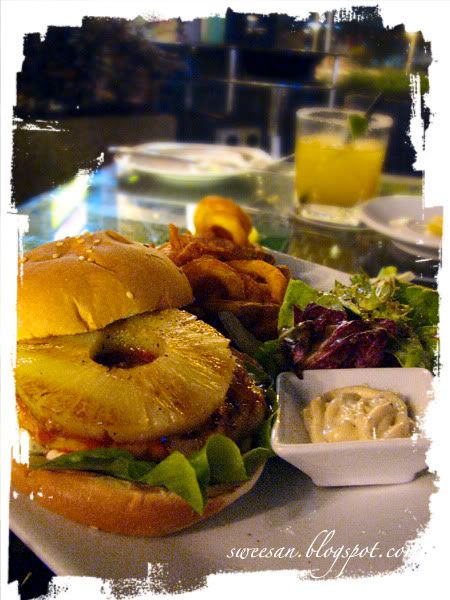 Santa Fe Chicken Burger
Cajun chicken burger with smoky barbeque sauce, caramelized pineapple and chedder chease. My friend mentioned that it was weird eating minced chicken burger patty, instead of a cut. Hrm, is it? But the pineapple was great and it went well with the minced chicken. I think pineapples are great for chicken burgers, em.. pizza too 😛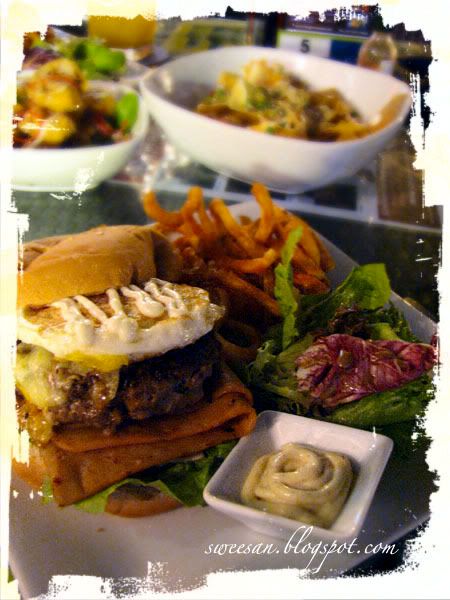 Shepherdoo's Gringo Burger
Juicy beef burger patty made from South American topside, turkey bacon, egg and melted cheddar cheese . This must be their signature dish? It came with an option of beef or chicken, luckily I opted for beef, after looking at what happened to the chicken patty. The patty was a whee bit dry but they were generous on the rest of stuffs, cheese and turkey bacon. Actually I think pork bacon will perfect it, but I think it's a pork-free restaurant.
The different thing was that they served curly fries instead of the usual fries which was good cause I love love love curly fries. And see the small bowl with some kinda herbed mayo, it went really well with the calamares. Maybe they can change and serve both together or give more lemon aioli!!!!
Total bill came up to RM 40 / pax and I think it was okay comparing to other Tex-Mex restaurants. Plus, we order alco in here. We usually only order "bottomless ice lemon tea" in other tex-mex restaurants
They do have burgers, pasta, pizza and quite a huge range of starters and beverages. Since it's still new (opened in Oct 2009) the crowd's pretty good for a weekend. I do hope their standard does not deteriorate (which most places do some time after opening) cause I'll be heading back for more.
It's time Klang have some decent non-bah kut teh / seafood restaurants 🙂
THE SHEPHERDOO RESTAURANT & LOUNGE
Entrance- Forecourt, G Floor, Centro Mall,
No 8, Jalan Batu Tiga Lama, 41300 Klang.
Contact No. 03-33415828 / 03-33445829
Opening Hours



Mon – Thurs:
Fri – Sat:
Sun:
11:30 am – 1:00 am
11:30 am – 2:00 am
11:30 am – 1:00 am