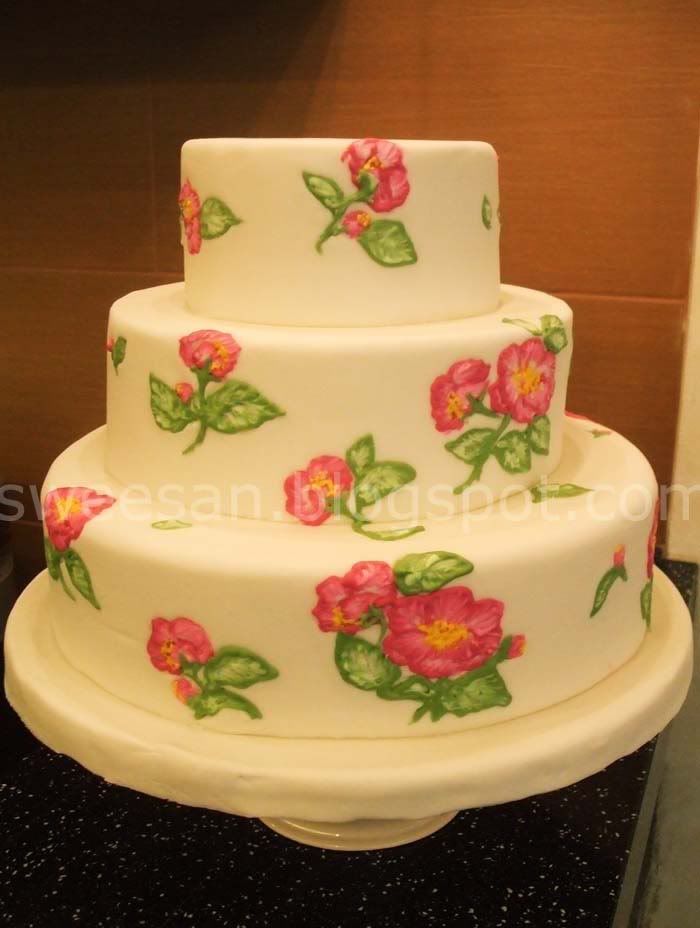 I've always wanted to make a cake with brush embroidery techniques. It's sorta like oil painting as it looks a bit dimensional.. And so I made a 3 tier cake (dummy cake) with brush embroidery techniques.


So first I covered the cake with fondant. Then I used some flower embosser to stamp stamp stamp on the fondant. Now the trick with this is that you have to emboss it on fresh fondant (I mean like when its still soft) Otherwise it it wouldnt work or the fondant would crack.
Then I use 2 shades of royal icing (3 if you want), 1 with burgundy, the other with pink. Then I used the brush (a flat one preferred) to brush it inwards to create the 'painting' effect. *paint paint paint* done!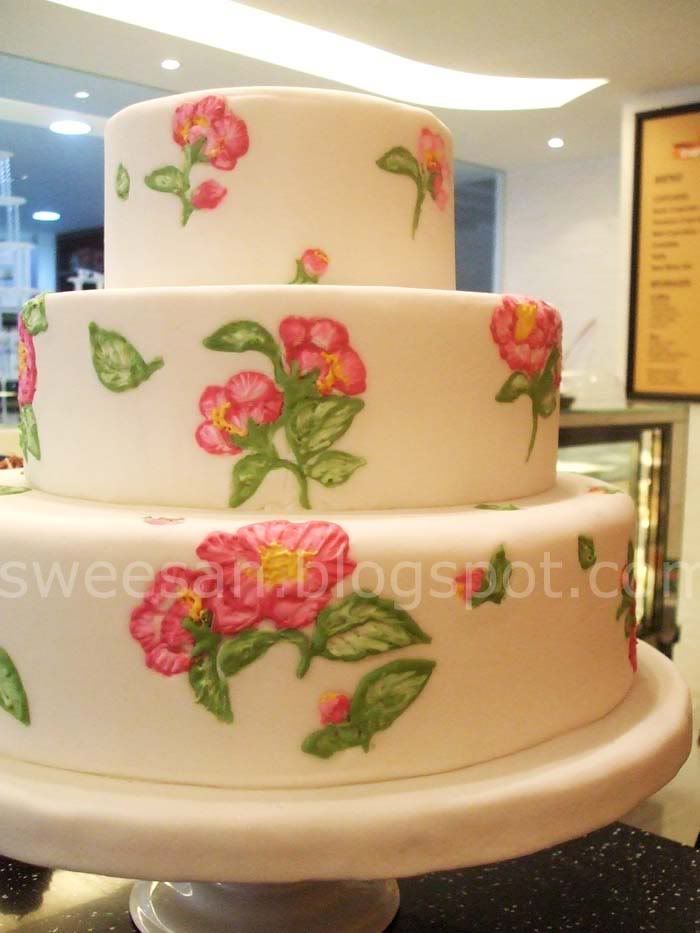 Let me figure. I think I need a hugeeee flower as the topper. Aight, that's going to take a long time to make hahaa cause I'm still quite new in gumpaste flowers. But nevertheless, will still try. Otherwise the cake seems to be missing something.. hehe