What do you eat for breakfast ? Nasi lemak? Fried mee ? or bee hoon ? Eggs and Toast ? Roti Canai or Bah Kut Teh ? Hehe, living in Malaysia, the choices for breakfast are more like "everyday food" being eaten earlier. Sometimes over the weekend, I like to make THE big breakfast. But not necessarily being eaten during breakfast hours. They're more for lunch instead. Lol.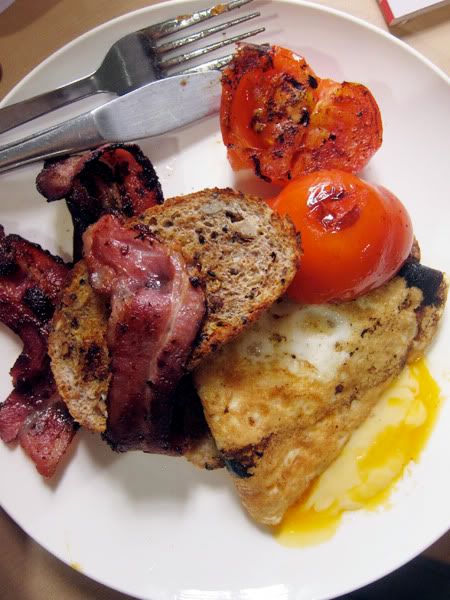 1 egg with cheese, 3 bacon, 2 slices multigrain loaf, tomato.. '
Don't judge me.
This was actually my lunch
after eating a small plate of bah kut teh
HAHAHa
goodness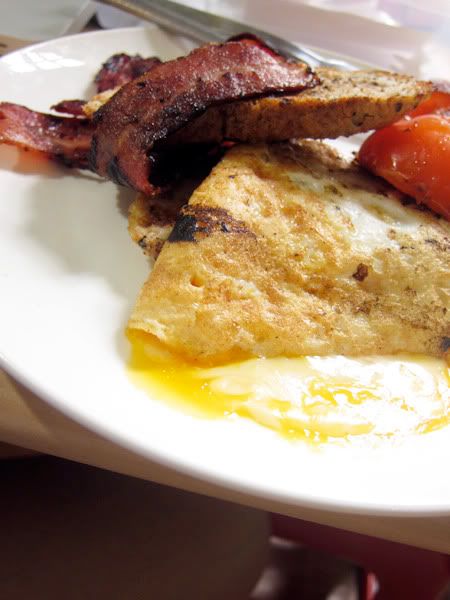 I think I can live with just having eggs and cheese for breakfast for the rest of my life. Really, I like eggs.