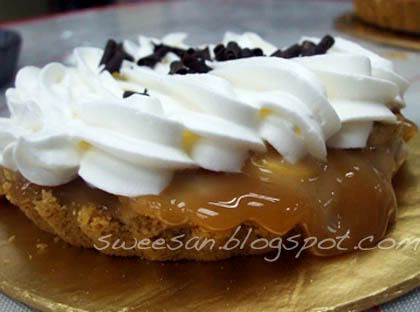 I have been curious what this Dulce de Leche is about. All the gooey caramely sticky sweet slimey thingamajig.. Even the name sounds so delicious! T____T|| And so I made it impromtu yesterday night after work..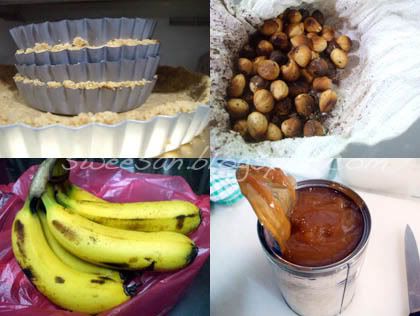 Bottom Right = dulce de leche. Its' not kaya okay!!
So how to make dulce de leche (dool-say the lay-chey)
Just boil condensed milk, together with the tin, unopen for 3 hours. And voila you have something extremely fantastic!!
And, I gotta make something out of the caramelized can of condensed milk right. Hey, I wonder how does it taste like with with Teh Tarik or even milo!!.. lol
So I decided to make banoffee (banana + toffee)
And so, crushed some biscuits, melted butter, toasted some nuts
Added some "secret ingredients" to dulce de leche
Pile on bananas, nuts, dulce de leche, whipped cream, chocolate curls.
ORGASMIC !!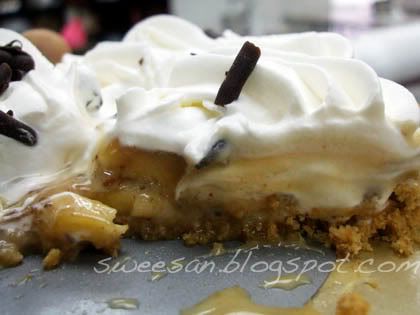 Not enough bananas !!