On the last day in Singapore, we manage to grab some snacks from the nearby Tiong Bahru Plaza. First was the Durian Pancake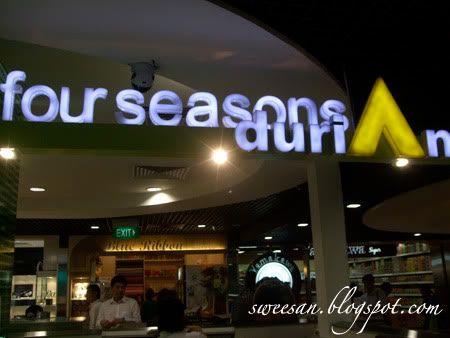 the store is at the lowest ground floor of the mall and I think it's been renovated as the last time I was there, it looked kinda different.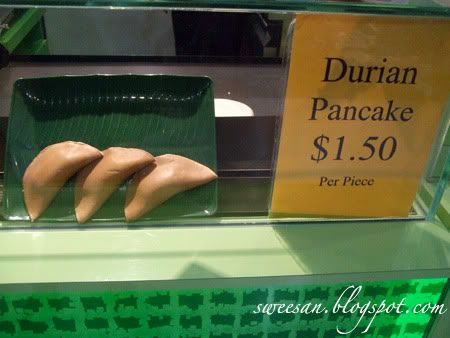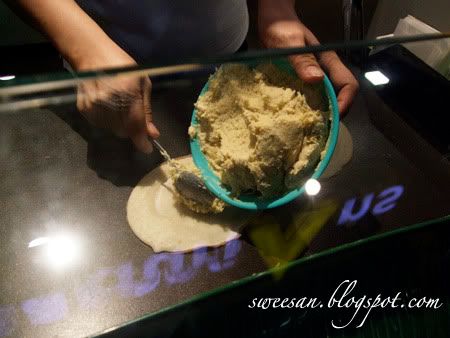 Pancakes are made fresh upon ordering and it's best eaten when it's still hot! Reason being is that the pancakes are piping hot but the durian flesh are freezing cold. It kinda gives your tastebuds a shake, or rather to confuse them. Haha try it.
Then we stopped by Pie Kia at the main street, just of it's name. If u're hokkien, you would understand what Pie Kia meant. It means bad boy. Apart from Pie Kia, there's also Toa Pie Kia (direct translation; biggest bad boy) My friend mentioned that there used to be Pie Seh in the menu. Pie Seh means shy, but we didn't see any there.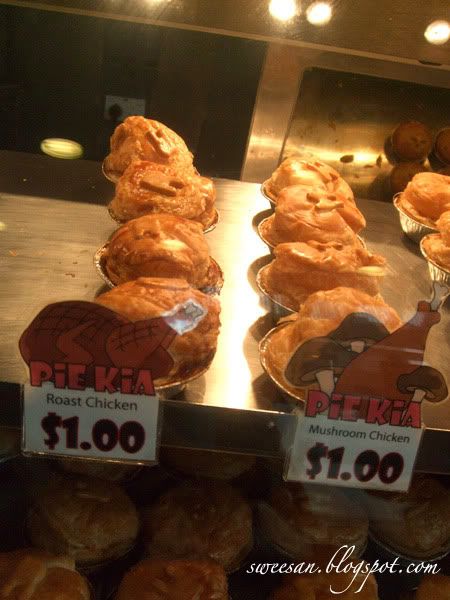 The pies were of bit sizes and just SGD 1.00. Cheap? We tried a couple and yeah it's not too bad. The pie skin were quite flaky and the filling wasn't just gooey mashed up nothingness.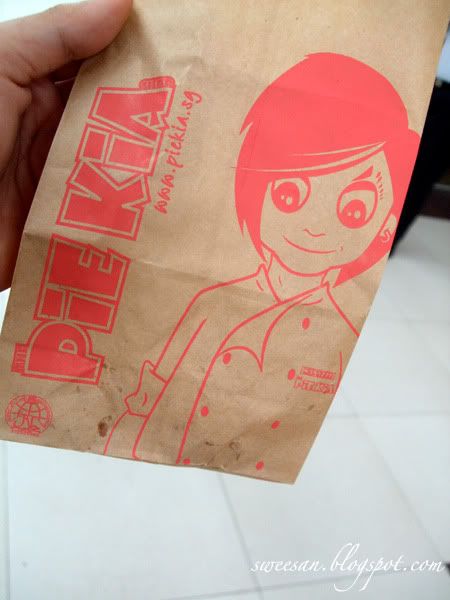 Tiong Bahru Plaza
302 Tiong Bahru Road,
Singapore 168732
Other eateries in Singapore
2am:dessert bar,Holland Village
Ben & Jerry's Ice Cream, Vivo City
Canele Patisserie Chocolaterie, Shaw Centre
Cedele Depot, Ngee Ann City
The Daily Scoop, Ice Cream Cafe
Tiong Bahru Market
MOS Burger, Bugis Junction
Maxwell Food Centre, Chinatown