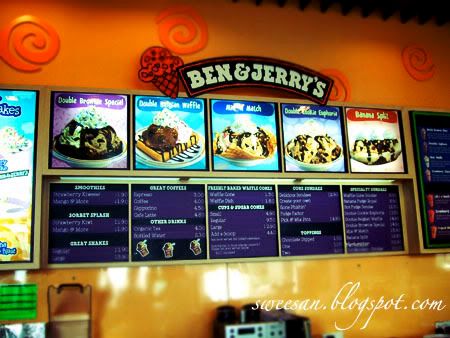 People crave for ice cream during hot weather. They are even more popular during winter times. Ice cream, or any cold concoctions are suitable for just any weather, infact, my dentist told me to eat ice cream after i went for tooth extraction. Hahah I'm sure he was just kidding 😉
Anyway, when we first reached Singapore, we bumped into The Daily Scoop in Chip Bee Gardens, Holland Village. Before we left Singapore, we went to Ben & Jerry's at Vivo City.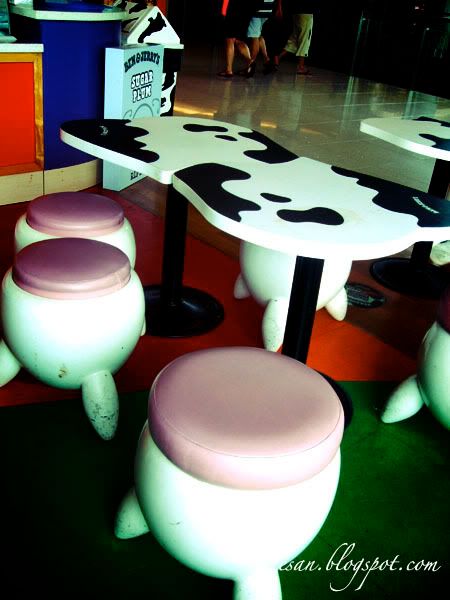 The interior was very fun and playful just like their Ice Cream Recipe book. The sky was as blue as it could get and the chairs were so colourful! As if the ice creams are not milky enough, they need to have such cute moochairs and tables.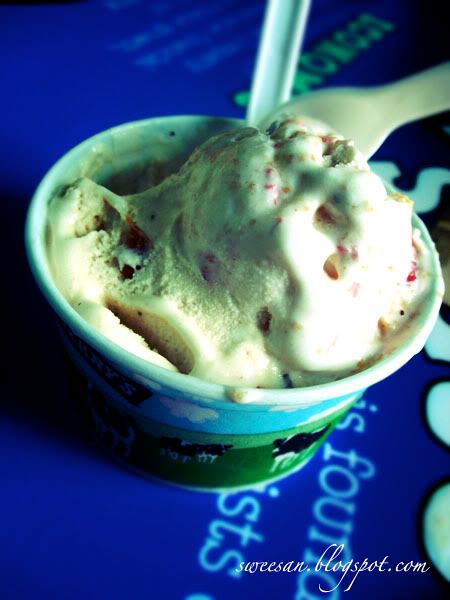 Strawberry Cheesecake Ice cream & Cherry Garcia
Love the strawberry cheesecake ice cream. Makes u feel like u're eating a real cheesecake but icy cold and melts in your mouth without chewing. Ok maybe u need to bit some parts of the cheesecake but u get what I mean..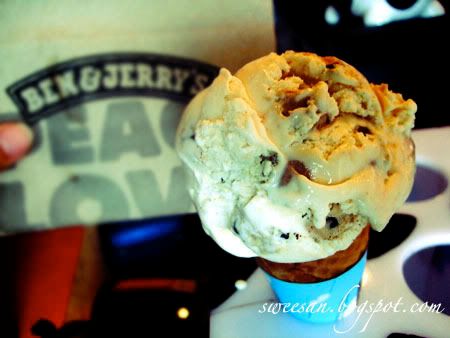 Chocolate Chip Cookie Dough
The vanilla ice cream was really creamy and rich. The bite pieces of cookie dough were salty-ish which makes it perfect! What's with me and
salty ice cream
nowadays =__=
with some friends and friend's friend. lol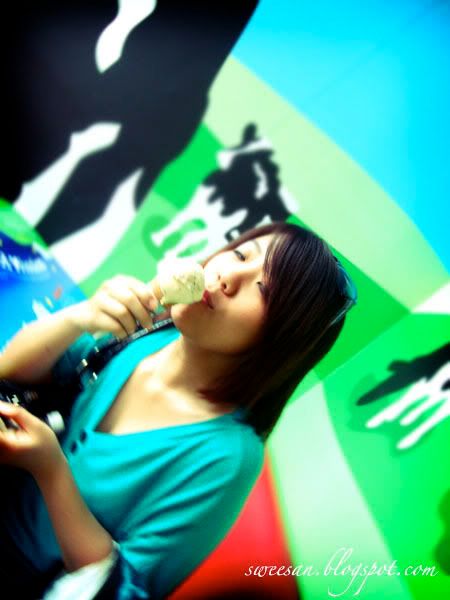 Well I was wearing teal, maybe I can blend in with the grass. HAHAHA
Ben & Jerry
1 Harbourfront walk
#02-135 Vivocity
Singapore
Other eateries in Singapore
2am:dessert bar,Holland Village
Canele Patisserie Chocolaterie, Shaw Centre
Cedele Depot, Ngee Ann City
The Daily Scoop, Ice Cream Cafe
Tiong Bahru Market
MOS Burger, Bugis Junction
Maxwell Food Centre, Chinatown