I'm just back from the Nutriplus Demo in Jusco, Mid Valley. From now till 4th April, there will be demonstrations by different chefs from the new recipe book; Think Out of the Shell launched on last Monday, 22nd March 2010. Yours truly had 1 session earlier in the evening today. But make sure you go and check out other chef's yummy cakes!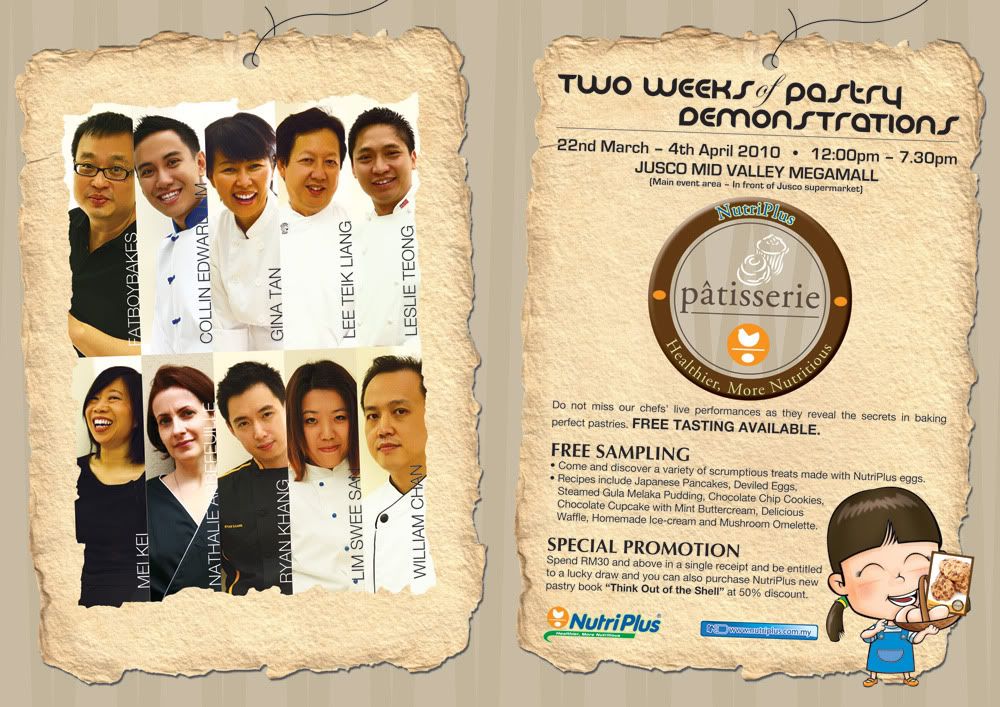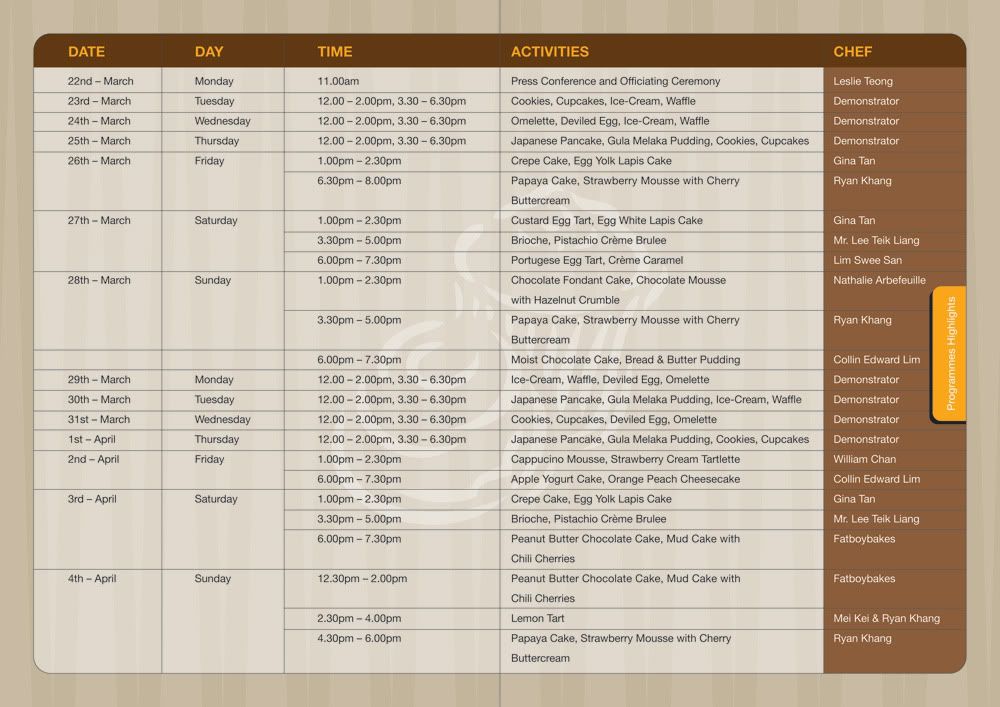 *Click to enlarge*
Will talk abt the new book on another post. Let's look at the Princess Tiara Cake first ..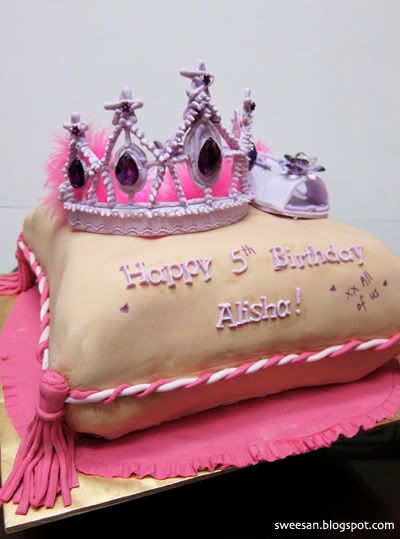 Tiara's made of royal icing and the shiny jewels aren't actually edible. The cushion is, of course, the cake itself! It's a 3.5″ high cake sculpted to look like a pillow, for the tiara. Happy Birthday Alisha!