PS See new tabs on pink bar (Classes and Order Cakes)
Dear readers and friends,
Have a wonderful Christmas celebration and don't worry too much about over eating mince pie or yule logs or roast turkeys. Just share some with me!!! Hehehe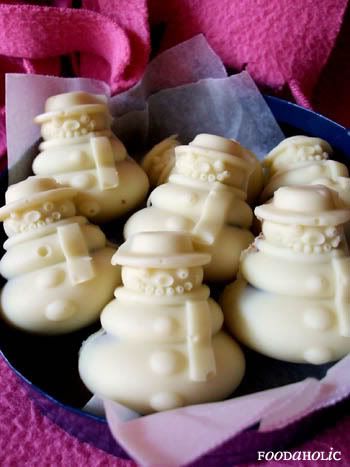 Snowmen Chocolate truffles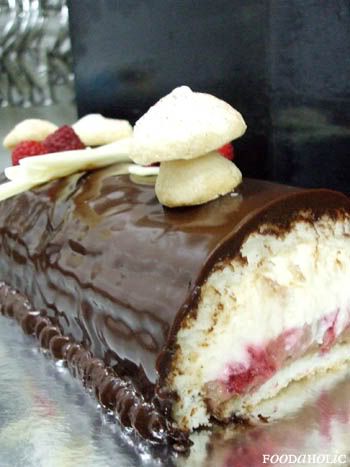 Yule Log with Cointreau and Chocolate Mousse with Almond Dacquoise
PS : As you can see, the photos are watermarked "foodaholic". Just incase you haven't know yet, I used to blog in foodaholic.wordpress.com but soon thereafter moved here.
Merry Christmas & Happy Holidays
PPS : Have u signed up for my classes in Jan? Or bought myNourishment Dec 09 issue? Haha I am hard-sell like that. lol luv u!