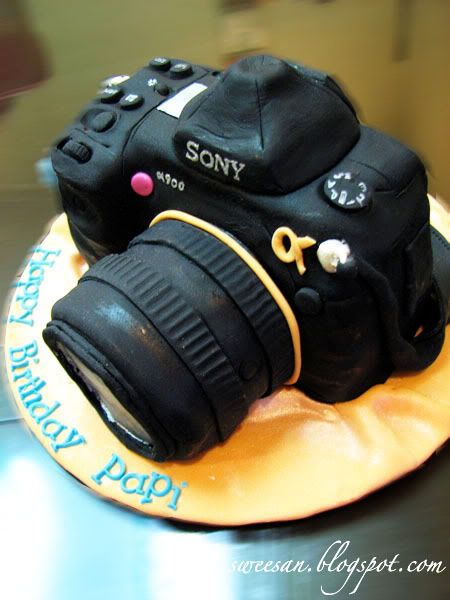 For as long as I've been blogging (say, maybe 4 years already) I've always been equipped with a camera. My first was a Fuji Finepix. My second was also a Fuji Finepix v10. Until something went wrong with it and I haven't fixed it yet.. I borrowed my brother's camera, Canon Powershot S3 IS. It's not the latest model but I can still live with it, except that the camera's quite bulky and the display screen is quite small as compared to my V10..
and I've always wanted a dslr cause I just cannot stand looking at other foodblogs with kick-a$$ photos.. *jealous..x 100* >.<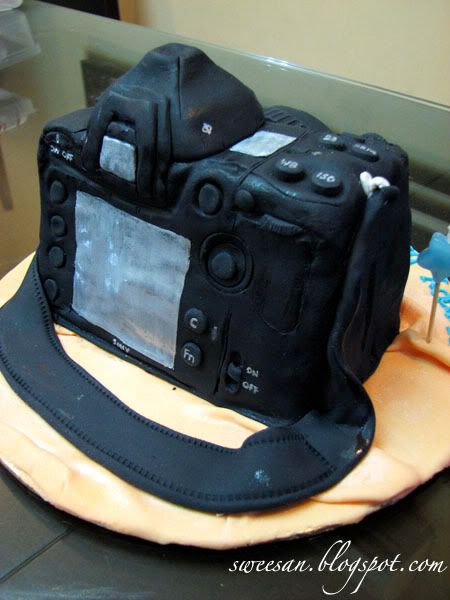 ANYWAY, this is a camera cake !! *like obviously* It's a Sony Alpha 900. Or rather meant to look like one..
Yup it's cake inside. It's a bit scary to see black fondant (sugar paste) cause they come in white.. Hahaha. But that's the versatility of it.
The words and *fake* screen were painted with silver dust with fine brushes and toothpicks. It would be better if I have gelatine sheets, just to make the screen and lense more reflective and real…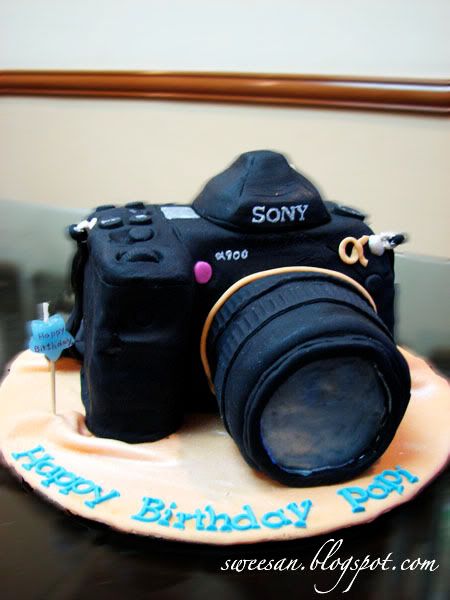 For all camera enthusiasts, here's one for u!!