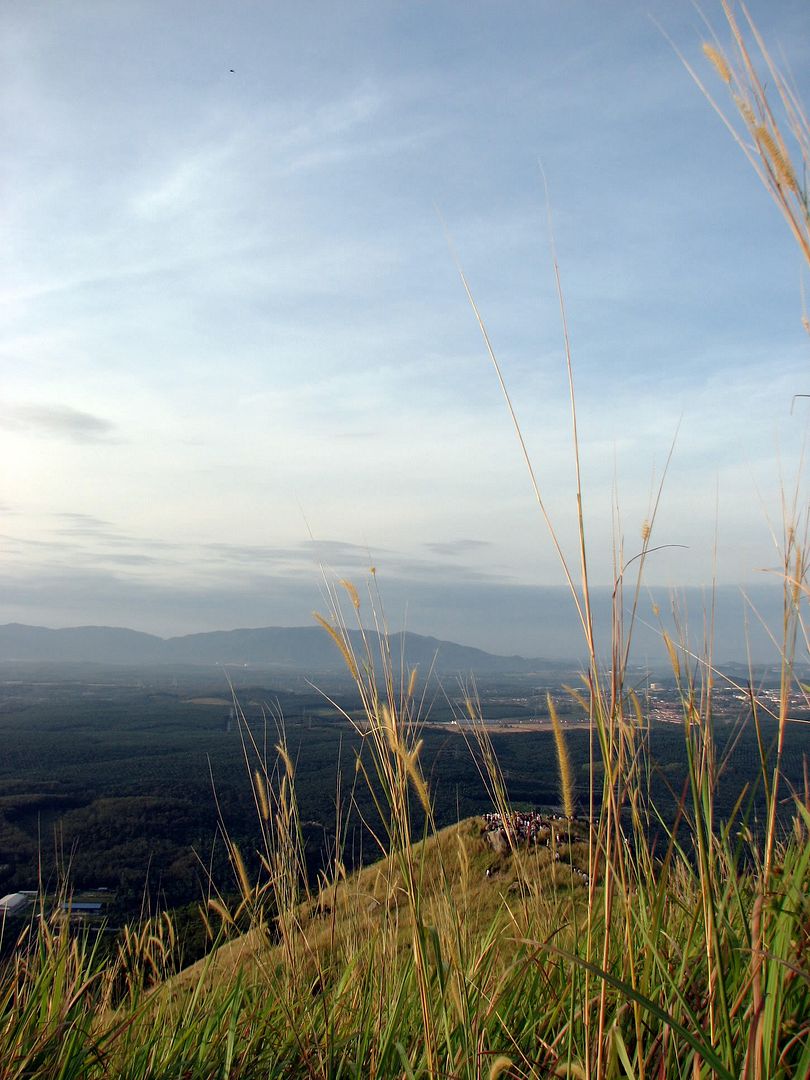 Last weekend during Thaipusam, we didn't go Batu Caves but we went to Broga Hill. I guess it's no longer a stranger to those living in Klang Valley. I'm sure u've either been there, or had a friend who's been there or heard of it and been meaning to go there. HAHA ..
We departed about 4.15am and reached at 5am. There were 13 of us and I think all of us haven't been there before.. We did had an idea that there's gonna be alot of ppl but not SO MANY PEOPLE, till we had to "excuse me" on the way down hill..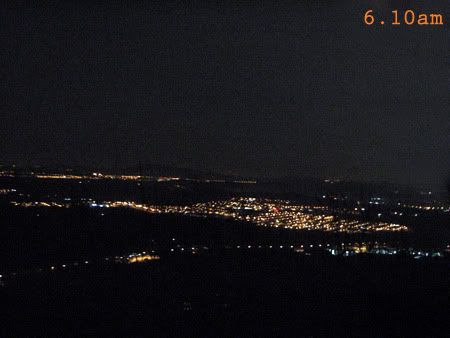 We started bout 5.15ish i think and I think we reached about 6 am at the 1st peak.. Climbing in the dark? Well I must say it's quite interesting because all the light you have is from your torch light and probably the moonlight..
We rested for quite a while then we moved further to the 2nd, and the 3rd (Actually I'm not sure if there's 3 or 4 peaks but we went to the highest one anyway..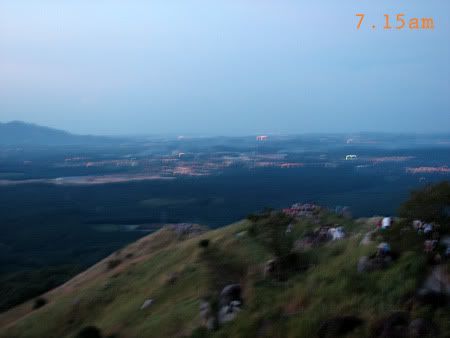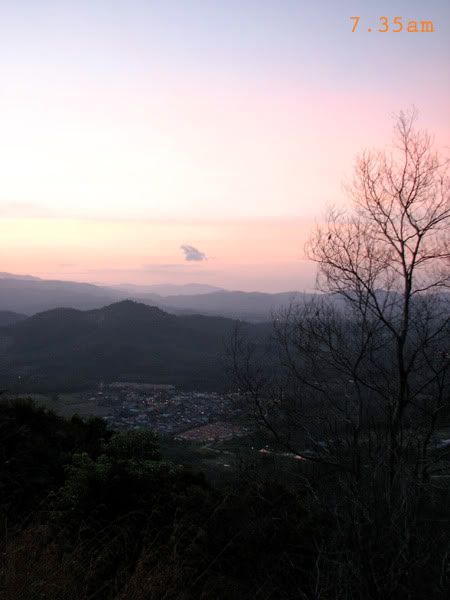 Our main motive climbing in the dark was to see sunrise, but to no avail, the sky was bright and we couldn't see the rising sun. It was probably hidden behind some hill or clouds.. But the view was great..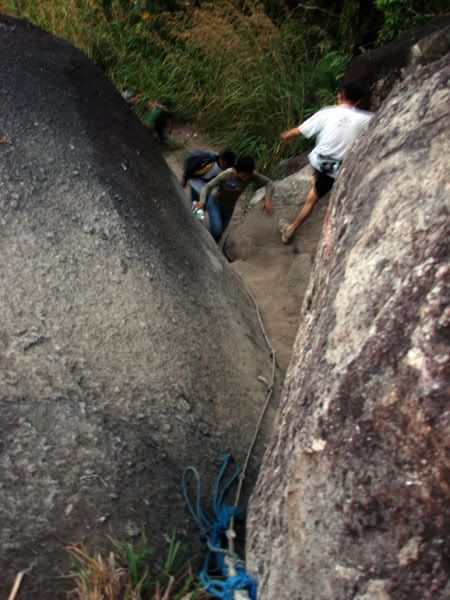 This was pretty… Emmm… challenging.. Haha actually to think back, descending the hill is the most challenging I have no idea how many times I skidded. T__T but luckily I didn't roll down the hill..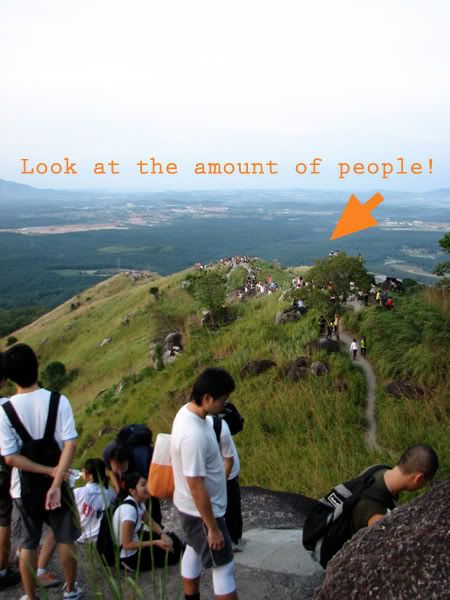 Seriously I'm not kidding when I say there's too many people.. we had to queue to go down that ROCK.. since when m'sians so healthy HAHHA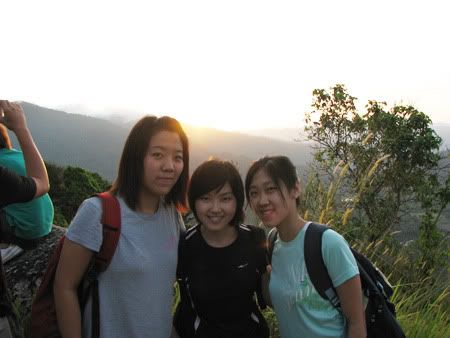 But oh well, it was a public holiday and Broga Hill is located just behind University of Nottingham in Semenyih, so I'm not surprised if 60% of the ppl there are students.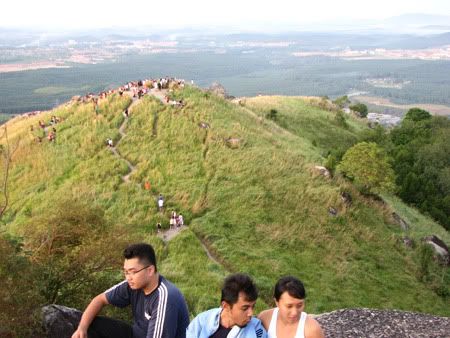 It looks like a X trail but somehow I just didn't remember walking on it..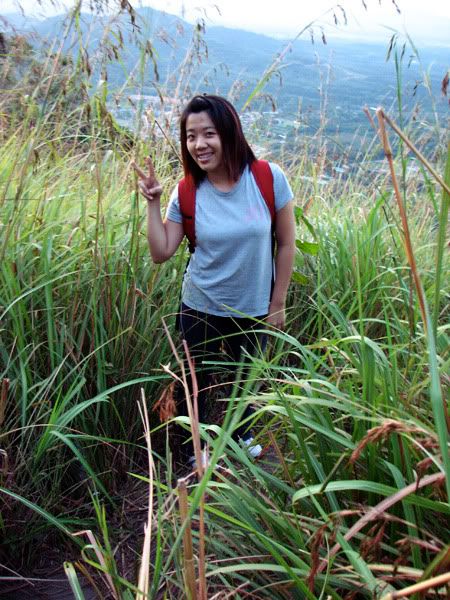 There were alot of these lalang / tall grass on Broga hill. But actually trying to say, Yay, we did it.. lol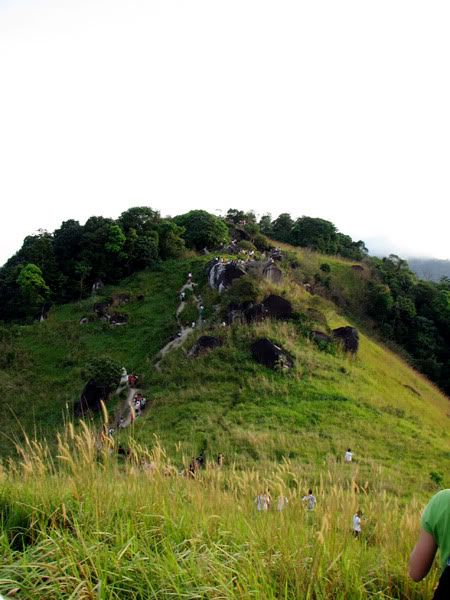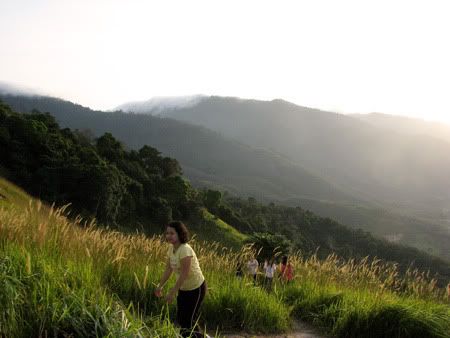 It's not very very high, but em… quite challenging also lar. Hahaha Well there are actually quite a number of elderly, young kids and even dogs! We saw a Husky and a Mini Schnauzer. Then the Husky emo he stare at the rock, cause too many ppl standing around him..damn cute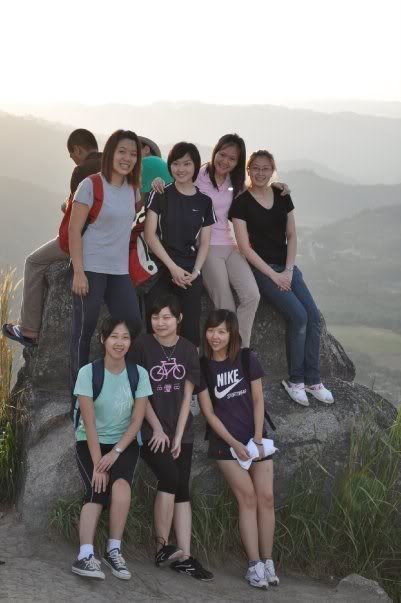 There are a few things to remember / bring if you're planning to climb Broga Hill

1. Make sure your shoe has a good grip
2. Put on mosquitoe repellent
3. Bring a towel
4. Bring a torch light if you're climbing while the sky is dark
5. Bring 100plus and drink once u've reach the top. Damn good feel
6. Bring your camera too! and a tripod if you have..