I would label my trip as incomplete if I haven't eaten any desserts. Earlier this year in Bangkok, I went to Lenotre in Siam Paragon (did I not blog abt it ah ?? how is it even possible??), in Hat Yai, I indulged in some awesome street tong sui (post coming soon) and even in Melaka, I craved for cakes that are stacked in a thousand layers. And it's rumoured that I may be going to China next year!! awe-most-some.. So being in Singapore, even if it was only a mere 2 days, I had to eat something sweet (ice cream ??) otherwise I wouldn't be able to forgive myself.
And even if it means eating dessert, then dinner then dessert again, I'm fine. Hahahaha I'm serious I can eat desserts the whole day. But the following day I cannot eat anything already lar..
I've done 2am dessert bar before, so I would leave some space to try other stuffs.
Like Cedele and Canele.
Canele Patisserie Chocolaterie is under Les Amis Group and is helmed by Executive Pastry Chef, Pang Kok Keong. I spotted it once I came down from the bus on Orchard Road. This was before dinner and I asked my friend if she wants to accompany me for some cake first. Luckily she was ok with it :D:D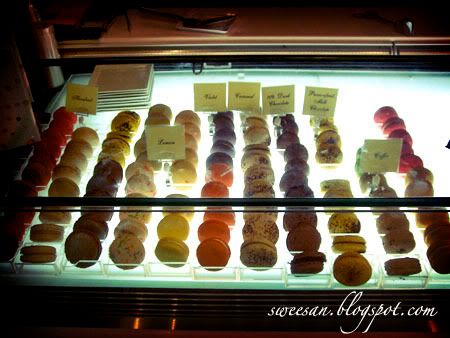 Range of macarons nom nom nom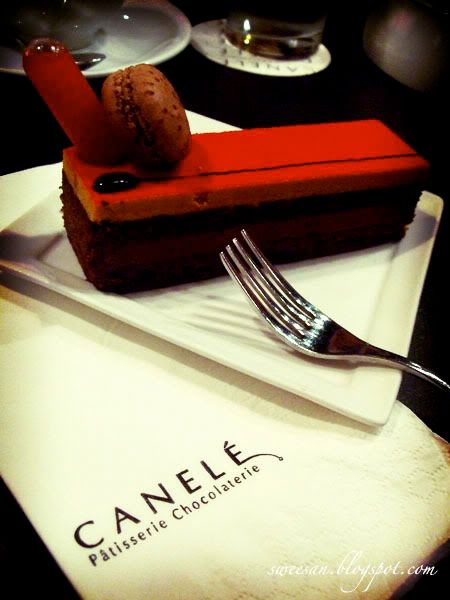 Barcelona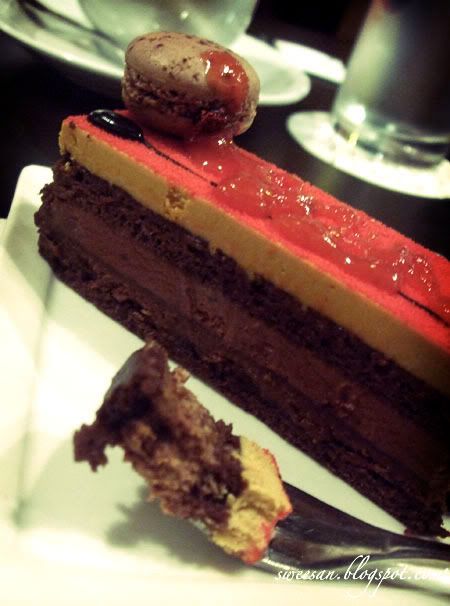 It's a combination of orange caramel mousse and 64% dark chocolate mousse on almond chocolate sponge soaked with grand marnier, citrusy, bitter and nutty. A layer of hazelnut feullietine gave a nibble-ish texture to it. Sometimes mousse cakes can be quite creamy so the crunchy feullietine balanced it off.
Grand Marnier is one of my favs liquor in cakes. (Frangelico is close behind). The top jelly like layer made from blood orange hence the mild sourness. Oh yum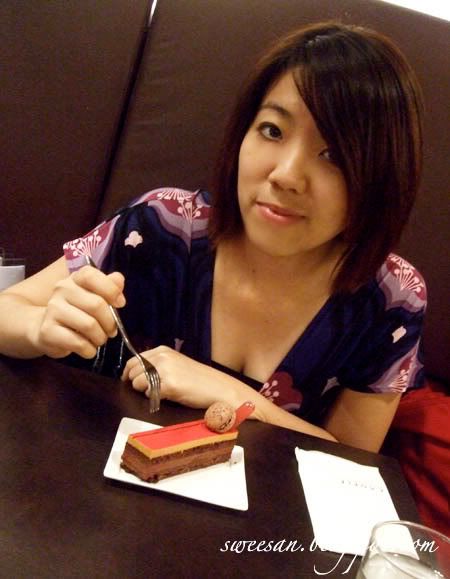 Tired but like super happy when I find cakes. HAHAHA
After the cake, we went for a small dinner (actually I could only eat 1/2 of the main meal haha)
I was meaning to look for more dessert shops.
And ..
I spotted Cedele in Ngee Ann City Mall from afar and I could sense there was gonna be cakes. I urged my friend to just follow me and watch me eat. (Joking, my friend doesn't have a sweet-tooth) After looking at the shop I wanted to go in even after having dinner *burp*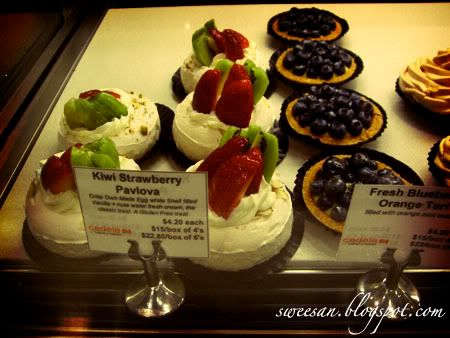 They had a range of cakes and desserts displayed on the counter and they also have a dine in menu. Most of the things are made with organic or natural ingredients, putting over-commercialized bakeries to shame. Pricing if you compare dollar(SG) to dollar(RM) I find it very reasonable as organic ingredients are usually more expensive than the normal ingredients, am I right?
CEDELE'S MISSION
To advocate positive eating, positive attitude and healthy food made with great passion by craftsmen (artisans).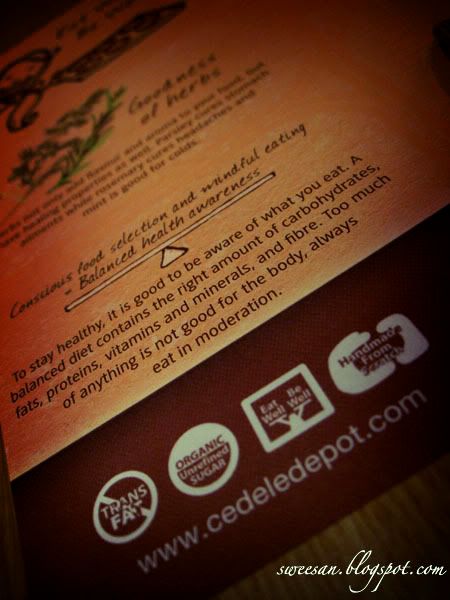 But organic / healthy cakes are often labeled as not so tasty cakes. These are wrong perceptions. Just because a bakery failed to produce a nice tasting healthy, organic cake, it doesn't mean they don't taste good! You just need to find for a good one.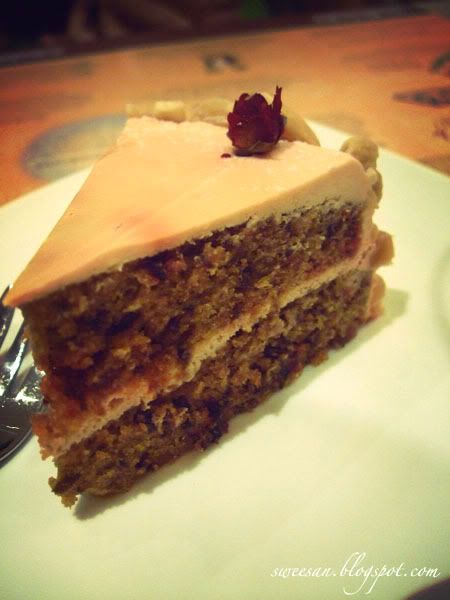 Pink Beet Cake
Made with grapeseed oil and fresh beetroot. This cake was surprisingly moist and there was also a hint of spice in it. The icing wasn't sweet at all for me, infact it went just right with the cake. I was tempted to try more but I was dying of overeating already. Had to stop.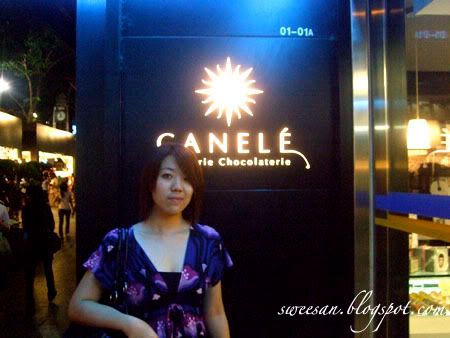 Reminder: Must go to dessert shops with more than 2 person. So can try more things!! Unless you can eat 2 pieces at one go.
After that, well we were so full and contented *big smile*
Canele
Shaw Centre
1 Scotts Road
#01-01A, Shaw Centre
Singapore 228208
| | |
| --- | --- |
| Telephone | : (65) 6738 9020 |
| Facsimile | : (65) 6733 9027 |
(check website for more locations)
Cedele
Ngee Ann City
391 Orchard Road
#B1-37 Ngee Ann City
Tel: (65) 6235 2380
Fax: (65) 6235 9650
Opening hours
Mon – Fri: 8am to 10pm
Sat – Sun, PH: 10am to 10pm
(check website for more locations)
—–
Other eateries in Singapore
2am:dessert bar,Holland Village
The Daily Scoop, Ice Cream Cafe
Tiong Bahru Market
MOS Burger, Bugis Junction
Maxwell Food Centre, Chinatown