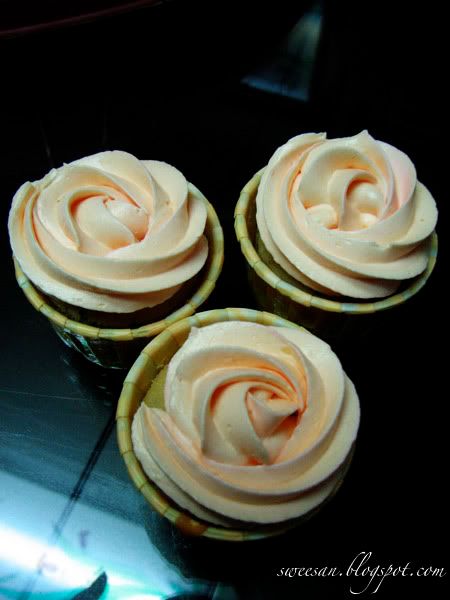 Here's a simple way to decorate your cupcakes with buttercream. They look pretty and not too over the top. Plus, they're really easy to make!
Check out the video. I recorded it on my left hand and held a piping bag on my right.. that's why it's unstable lol
It saves your time too when you have alot of cupcakes to decorate..