I think maybe perhaps there's too much of sweet cakes, so I decided to make savoury cakes lol. As usual, was bloghopping and came across My Kitchen Snippets' Tuna Patties. Ok I know Tuna Cakes / Patties are easy to make but sometimes I need to be reminded of 😛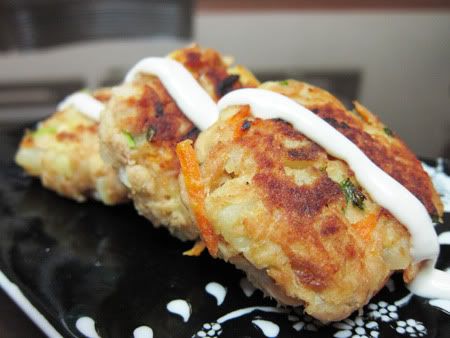 So these Tuna cakes are pretty simple to make and its ingredients could just be right in your pantry. Canned tuna is used here. Canned food aren't always bad because it's sorta like an instant thing, like instant noodle !! hahah lol
Tuna Cakes
1 can of tuna
1 potato – boiled and mashed
A handful of cilantro – finely chopped (you can use spring onions)
A handful of grated carrots
1 small egg
Salt and pepper to taste
1. Drain tuna from the can. Discard the water.
2. Mix everything together to form a paste.
3. Form patties from the paste. Size is up to you.
4. Heat pan with oil, pan fry patties until golden brown on both sides. Serve warm with some mayo or tartar sauce.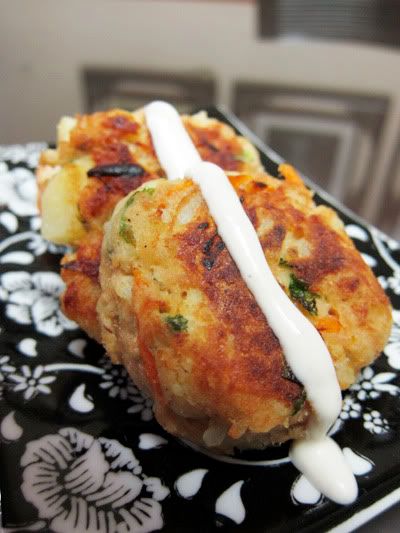 Make it bigger and you can use it for a burger filling!