More food courts in Singapore aye?
We were stopped at Maxwell Food Court for late lunch after walking around Chinatown area / Ann Siang Rd..
And there were so much food we don't know where to start!
So we walked and walked and stopped by a couple of stalls..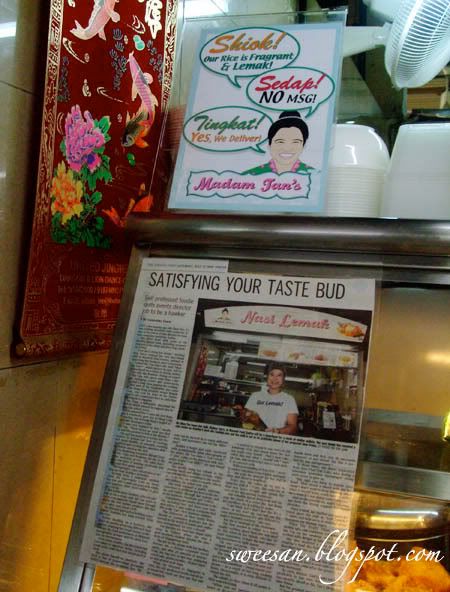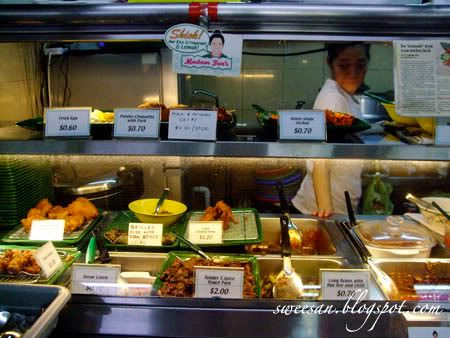 First was a Nasi Lemak stall.. Don't even bother with how many newspaper or magazine cuttings these stalls have as they're everywhere! I think each stall has 1 article of them anyway..

I ordered the Otak Otak. Well to my surprise it was actually just a piece of fish covered with chicken rendang sauce. Hrm it wasn't like otak-otak at all but oh well the sauce did taste good anyway 😉
Then we stumbled upon a shop with Anthony Bourdain's face..

As if newspaper and magazines are not enough. In AB's book, he actually described the oyster cake from this particular stall..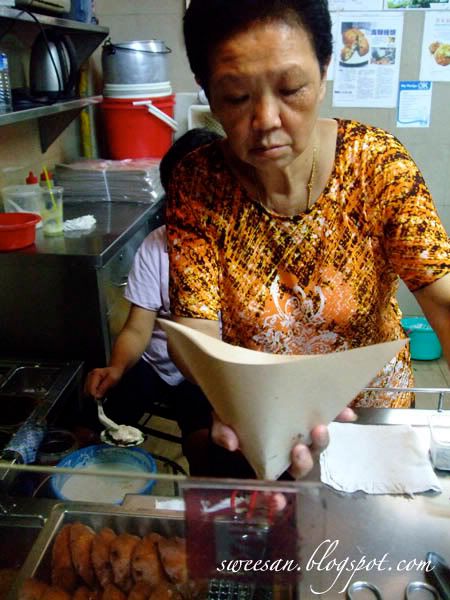 Aunty packing the oyster cake for us..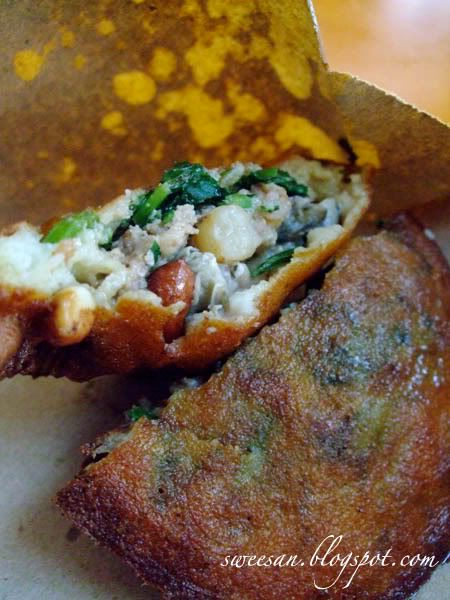 It's quite a new thing for me. Inside the cake there's peanuts, parsley, oyster, shrimps and something like minced meat. It's very crunchy on the outside and in it there's something gooey and pungent (combination of oyster and parsley i guess) but it was goooooooood!!
And prior to reaching I've kinda asked what's the best food here in Maxwell. I suppose each food court would have a one of a kind stall or something, eh?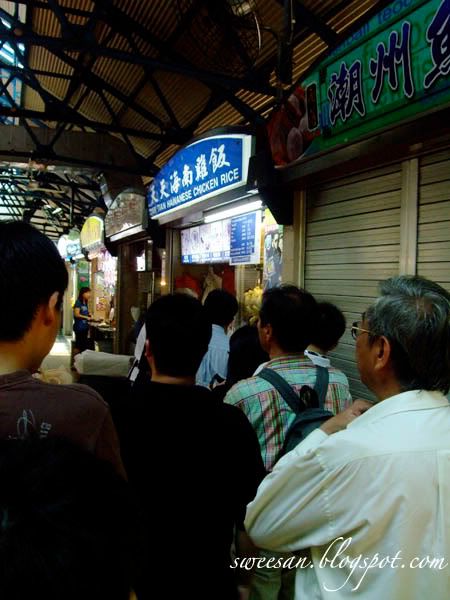 Then right, this particular stall selling Chicken Rice (Tian Tian Hainanese Chicken Rice) had an enormous queue!!! If ppl queue, it must be good lah right.. So I queued also lar..

Well it's not only appeared in 1 or 2 articles, but so so so many mentions of this stall .. ok lah must be damn good right?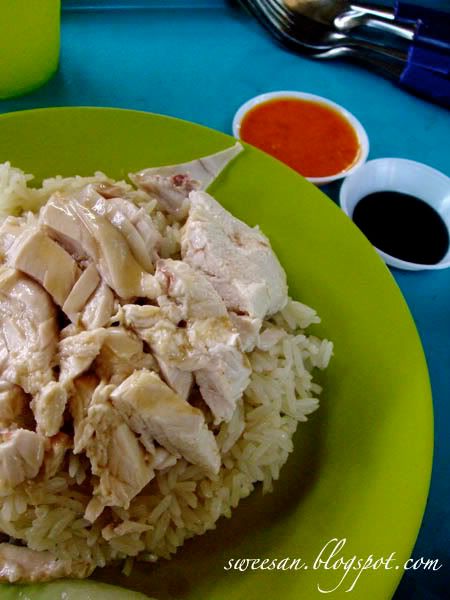 Ok so we got our chicken rice. The rice was very fragrant and it doesn't clump up or is messy. The chicken breast was quite tender and okay juicy. Ok lah it's worth the wait but not champion of all chicken rice lah..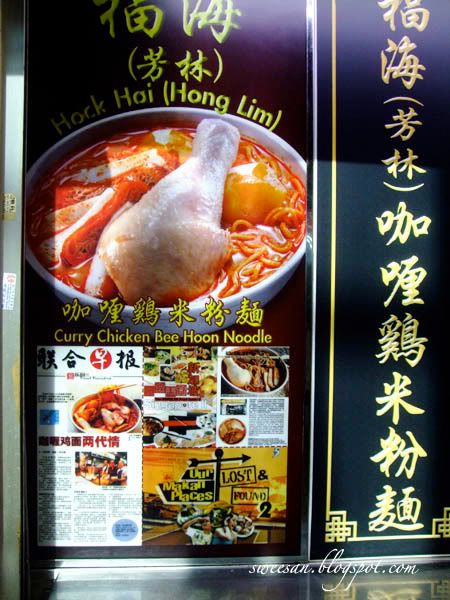 Then we went to look for more paper cuttings .. Erm, food I mean.. and stopped by for a curry laksa.

Curry laksa fail.. Cannot beat the one in Melawis..

So bloated after eating so much.. hahahaha
Other Eateries in Singapore
2am:dessert bar,Holland Village
The Daily Scoop, Ice Cream Cafe
Tiong Bahru Market
MOS Burger, Bugis Junction