You know it's always nice to see someone get married, or get registered, or sign the papers and also sign their life away (har har har .. ooppss) a few couples, would still be fine, but 99 couples together at the same time. I have to say, it's been an experience.. 99 x 2 (bride n groom) + 99 x 3 (families / parents / friends) = havoc !
Please do the calculations.. there were too much people in the hall. Almost fainted.
But to celebrate 99 couples getting married on 9th September 09 was probably one of the experiences you wouldn't get everyday, right? We managed to pull off the cakes. 99 cakes that were 168 feet long, and a 7+ feet high 8 tier cake. Goodness.. Logistics were enough to put a nail in the head. But all the hard work has been worth it I guess.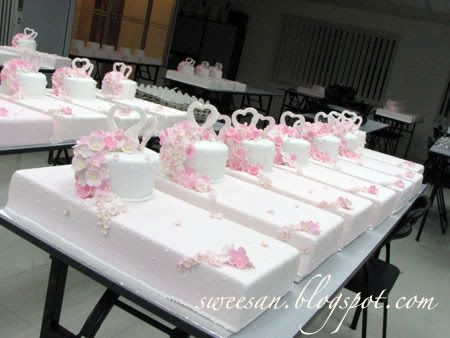 99 wedding cakes waiting to be delivered..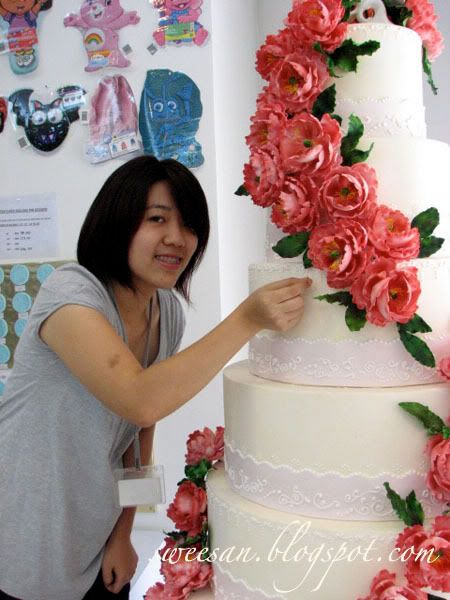 plucking peonies hehehe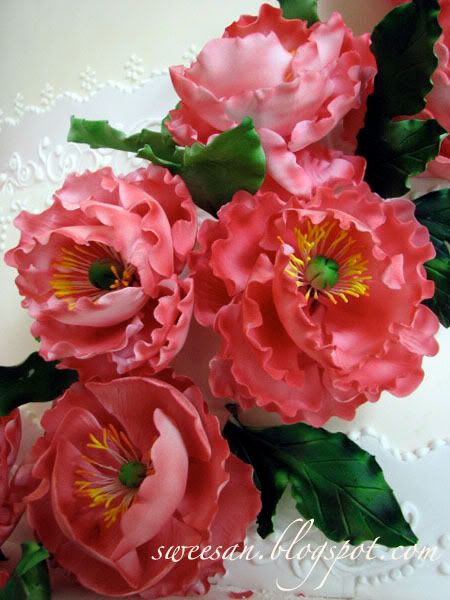 Aren't they prettttttyyyy ?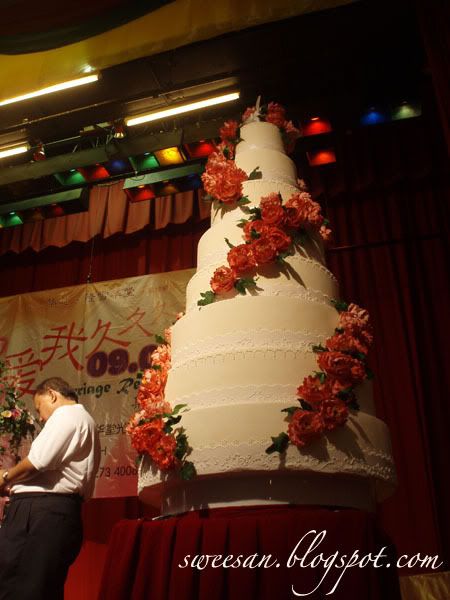 The BIG CAKE!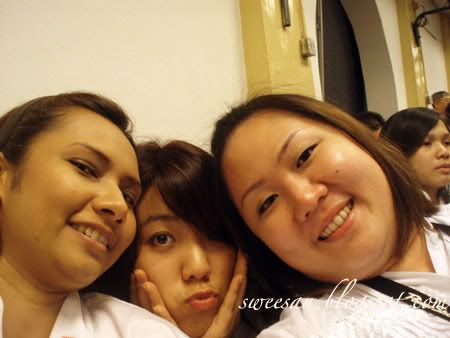 Tired faces ? hehehe
I don't exactly know if these people actually appreciate the idea of having a real wedding cake on their occasion..Well you know, the culture here is that people still go for a big gigantic fake wedding cake that's covered in dust and fingerprints and cracks.. I guess things have been better with the industry blooming (with so many cake decorators around now) I think people are also starting to be aware of the idea of having a real wedding cake .. Not much, but better than none 🙂