I frequent this place alot lately and I don't take pictures there and stuff but this time, I went there after getting my new cam. So I quickly tested the camera with some of the food shots..
Before this place was renovated, it's called ??? (Underneath the Big tree) Yes indeed, I mean well we call it the chee cheong fun place but before renovation, the shops were all underneath some few big trees! There were chee cheong fun, po piah, lin chee kang and indian rojak. Now it has kinda expanded into 2 Chee Cheong Fun, 2 Po Piah, 2 lin chee kang, asam laksa, char kuey teow and lots more!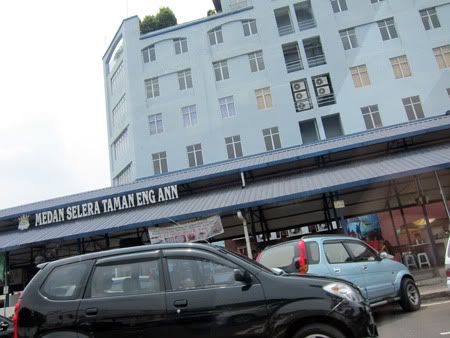 This place is often packed with working people and students during lunch time because of it's cheap and delicious food! But it's VERY HOT !!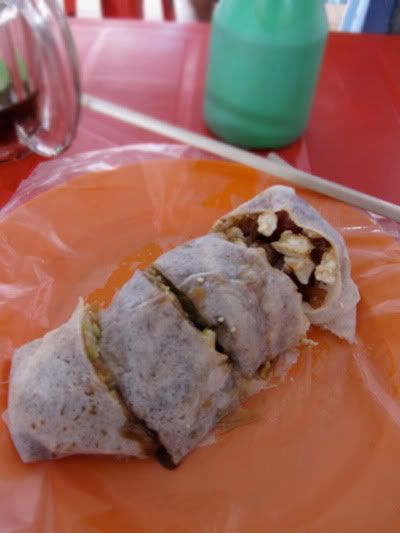 Po Piah RM 1.30
There are basically 2 po piah stalls; one by an uncle and one by an aunty. Both serves pretty good po piah with lap cheong (preserved chinese sausage) and zhu yau zhar (deep fried pork fat). I do prefer the ones sold by the uncle cause the sweet sauce is nicer.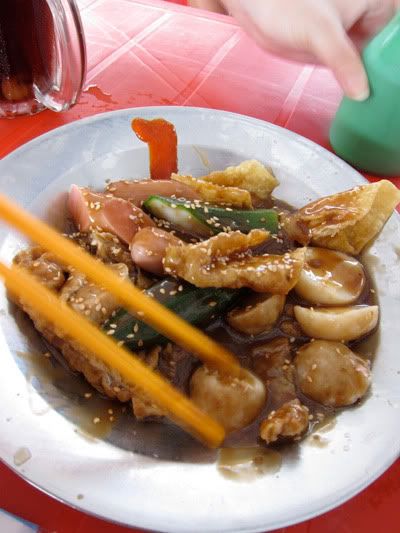 This chee cheong fun stall is quite famous in Klang and it's been around for several years! People used to queue up for it and probably had to wait 15 minutes for it. Now maybe because their stall is bigger and has more people around to help we don't have to wait so long. Both husband and wife of this stall are very friendly people.. The sweet sauce isn't too starchy or gooey in which alot are nowadays. The must order are the pork ball, fried wantan and tau kee (fried beancurd skin) !!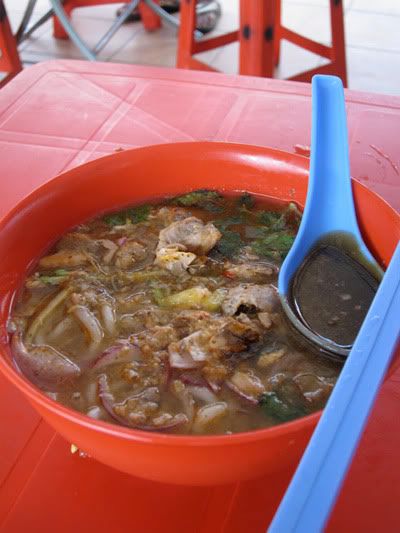 Just beware if you happen to order Assam Laksa cause you have to wait! All because she don't have much helper in the store but nevertheless it was worth the wait. I am not a big fan of assam laksa cause I've eaten some really bad ones that puts me off whenever I see assam laksa. But seeing my friend ordering so so so many times, I decided to try one myself. It's sour, spicy, sweet and just nice, nothing too overwhelming. Next time I may order this again!
Medan Selera Taman Eng Ann
Jalan Pekan Baru (opposite Sek. Keb. Jalan Batu Tiga),
off Persiaran Sultan Ibrahim,