Last week I was glad to join the Australian High Commission for a section on Study in Australia in NTV7's Breakfast show. I'm sure there are a lot of Aussie graduates out there so I was excited that I was called!! Maybe also to promote vocational studies as well..
So the program was on Friday morning and it was…. live.. like whatever happens there.. is right up on national TV. Apart of me was super excited and apart of me was COW.. what did I get myself into.. But nevertheless, I think the airtime was abt 8 minutes and it's some good 8 minutes!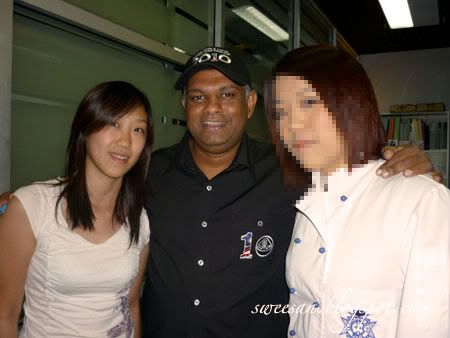 Foong, Dato Tony, me (had to pixelate, makeup dem thick)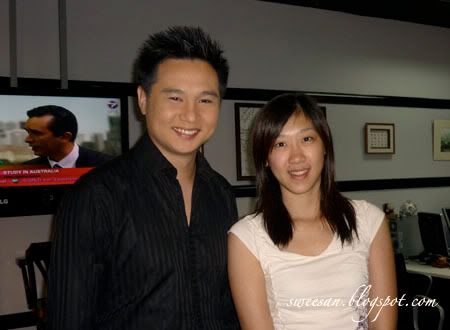 Douglas & Foong (who's waiting for me the entire time!!)
Also on the show was Dato Tony Fernandes who is the founder of Tune Air S/B which then introduced the non other Air Asia, Cyril Takayama, an illusionist who did a trick on set. Douglas Lim was also there probably to talk about MACC, I think.. I had to rush to KL Sentral after the show so I could get to LCCT on time..

HAHAHA omg I have not worn this check LCB jacket for a long time, long long time. but the makeup so thick I feel like drag FML..
Anyho, we then went to LCCT and to Singapore!
That's probably the 2nd time I'm in LCCT.. I think they've finished renovating and the shops are open now.. Or maybe they're done for a long time cause the last time I was there was in February this year HAHAHA There wasn't any delay of flight, everything went kinda smoothly, I suppose

Coming up in the next post..
Ice cream!!! from The Daily Scoop