This will be the last "eating" post of Bangkok. One more of the sky bar and we're done! phew!! And I actually came back from Bangkok before CNY so this is how delayed it is lol . Anyway.. on the last day, we were hanging out in MBK mall and we're dead hungry so, as usual, went to look for food. At that point, we wanted to go MK Restaurant but as we walked, we saw BBQ plaza and wanted to try to see if it's any different from the one here..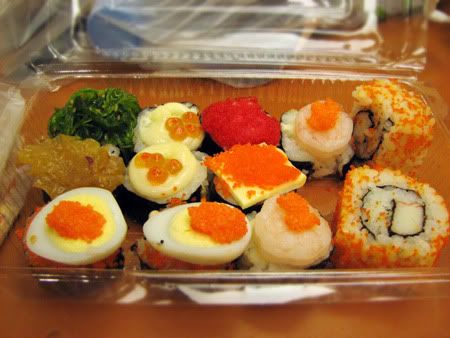 EH BBQ plaza don't have sushi lar what am I doing lol.. Ok just to slot this in, we walked in the shopping center and we saw this sushi selling at ridiculously cheap price. 5 Baht. Yes it's only RM0.50 We grabbed 2 boxes and that's our … appetizer lol.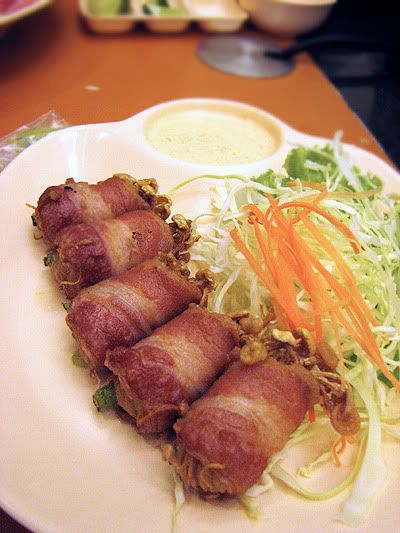 We also ordered some side dishes. This is Enoki mushroom wrapped in Bacon strips. SO GOOD !! I'm gonna make this since it looks pretty easy. But the sauce, it's a cross between mayo and thousand island with ketchup Hahah Seriously I just made that up, I have no idea what that sauce is.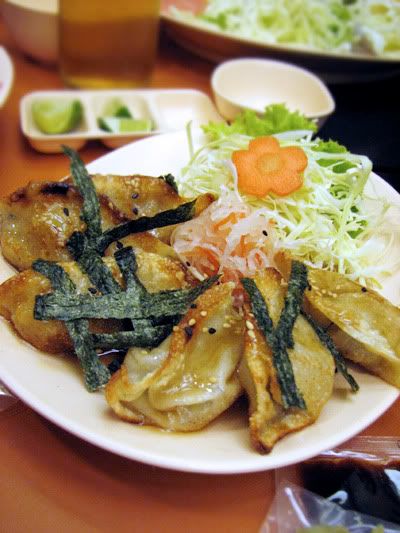 Pork Gyoza. Emm, the skin was crispy alright, not too thick but the filling tasted a little weird.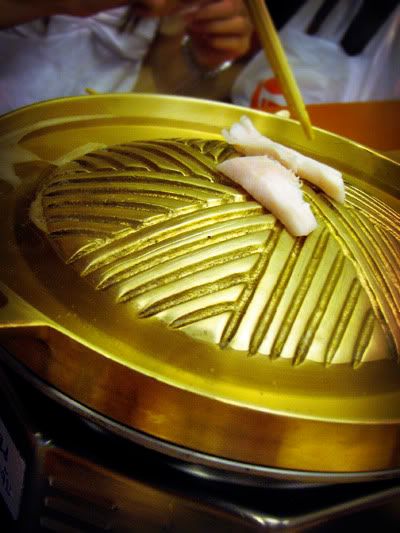 We're needing some serious lard, and what better than pork fat itself lol.. PLEASE don't mistaken it as a squid / calamari / sotong / fish OKAY!!!!! Consider yourself warned!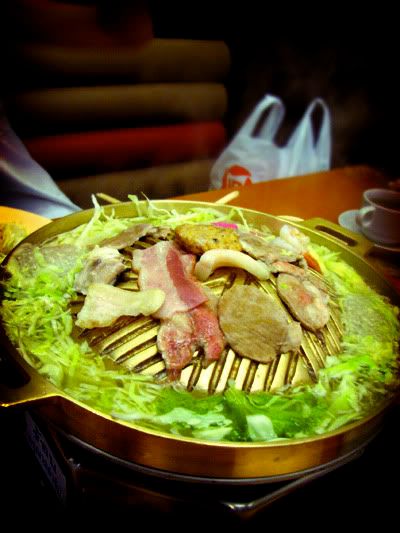 And we barbecued the pork, bacon, chicken, fish and whatever nots.. For the veges and udon just chuck at the side where the broth is. The broth over in Thailand seems to be thicker? But oh well it tasted quite similar…