I just came back from Malacca and omg we ate too much. Pork Satay shop was closed today and we were late for chicken rice balls.. =___= but we still managed to eat some really good food.. XD
I did 2 wedding cakes for display last week and this is one of it. The other one was with Cherry Blossoms (the one I posted in TUT 101) This is a somewhat simple and an all white cake with ribbon roses.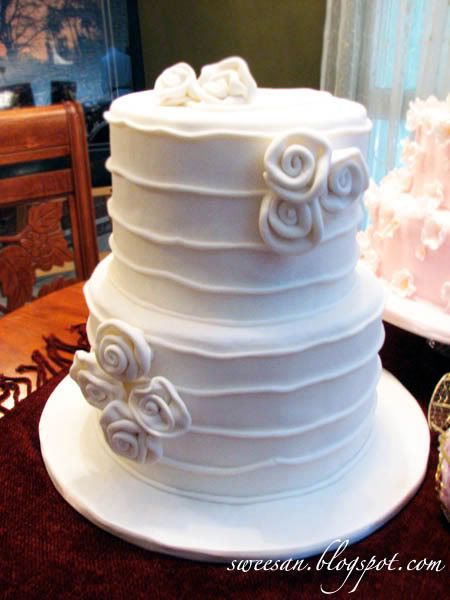 I will also be putting up a TUT 101 for this (when I'm not so lazy har har, videos not my thingy but hey I'll try)
PS I'm trying to put up a slideshow / gallery thingy on another tab which includes all novelty / celebration / wedding cake photos.. Any recommendations ?