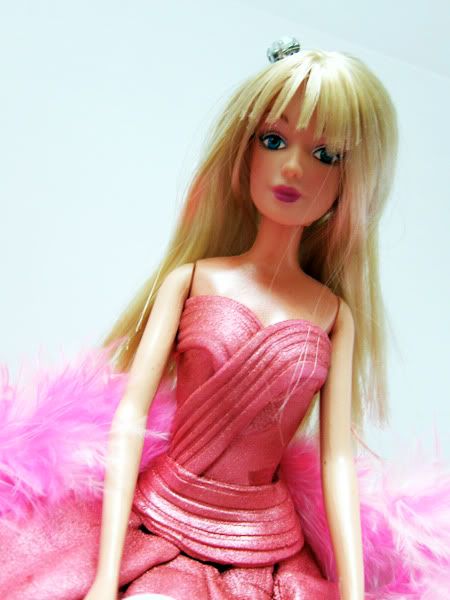 I've always thought barbie cakes are fun and interesting cause you can do so much on the dress. Being inspired with fashion is always good. But the birthday girl wanted the cake-dress to look like her real dress, deep pink, simple with some pleats at the top.
The only Barbie doll cake I ever remember was actually one of my friends. I can't remember how old we were but we're still in primary school. Because she stay very near my house, I would always go her house and play barbie dolls or toys or … some other stuffs. Please bear in mind, the computer wasn't that extensively used during that time haha .. But oh well it's cool. And one day, it was her birthday and I remember her Barbie Doll cake, that I was so envious of. It's a simple cake and the dress details were piped with buttercream. Back then, fondant didn't even existed!!
Hah, so now I can have as many Barbie Doll Cake as I want, but ….. well I think I'm too old for it.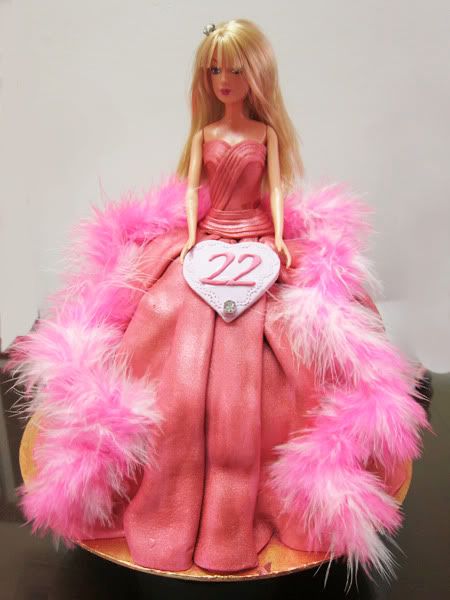 There were 2 chocolate cakes stacked inside and carved to look like the bottom of the dress. There are pans nowadays that looks like bell, that is suitable for cakes like this to prevent cake wastage, but somehow it's just limited to that particular size.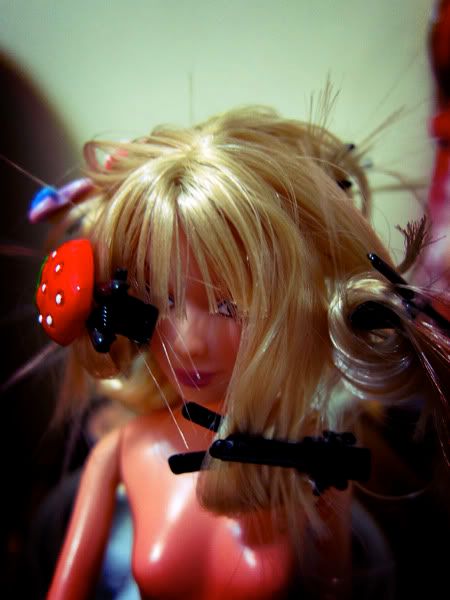 Haha… you know how Barbie doll comes in small boxes and sometimes their hair is tied, and when you let it go, there's a line or the hair doesn't look nice. So… I actually washed the barbie's hair and used some gel just to make sure it stays that shap. I cut the fringe too!! These clips helped to give the barbie's hair more volume, since it didn't curl the way I wanted…