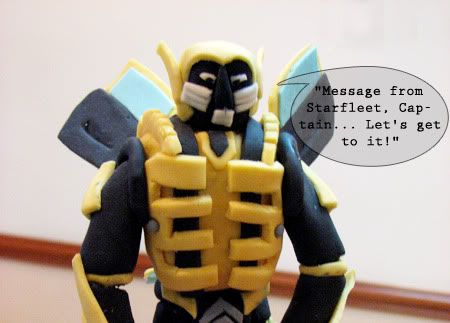 This bumblebee was for a 4 year old boy who's mom was my student. (Well, technically I'm not that old okay..) The cake was covered with multicoloured buttercream instead of fondant as they didn't really like the taste of fondant.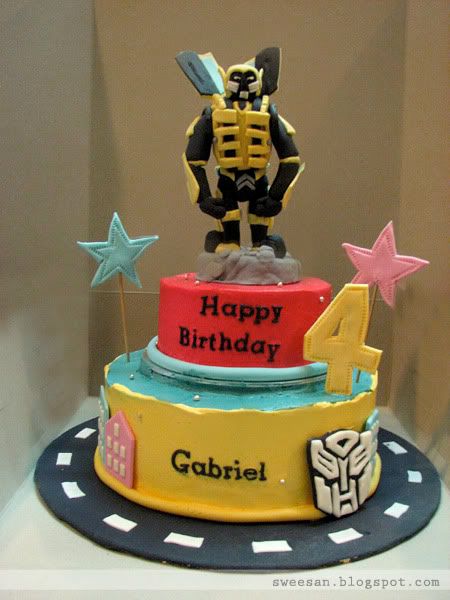 As far as robotic figurines can get I think I have a long way to go. Robotic stuffs are usually not my forte.. not when it comes to modelling it with gumpaste..
the "wings" are actually car-door.. Cause em.. bumble bee is a … car ?