WARNING – this post consists of 21 photos. Pls be patient 😀
Last week during the public holiday, we went to Bagan Lalang Beach in Tanjong Sepat. (google map Bagan Lalang Beach, Tanjong Sepat or Sepang Gold Coast)
I think it's one of the cleaner beaches in Selangor / KL area
There are a few things you can do here. I remember in Sydney, BBQ pits are very often found ready in beaches and parks but over here in M'sia, you need to set them up yourself, or bring a portable gas stove.
Ok photos… nao!
#1 Faith's playing kite. It's the Sepang Gold Coast Villas at the back. They're still under construction but they looked pretty cozy.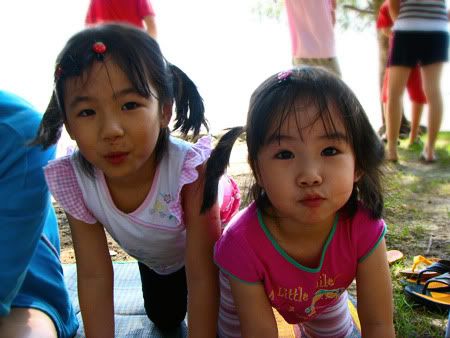 #2 Faith & Adira playing Dog and Cat. haha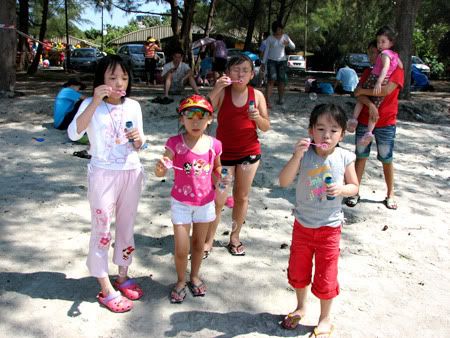 #3 Bubbles tend to entertain the kids for a while.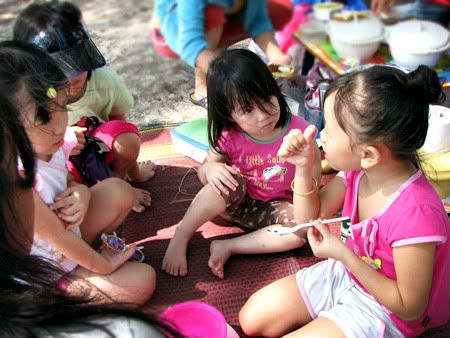 #4 Story telling session ?? hehe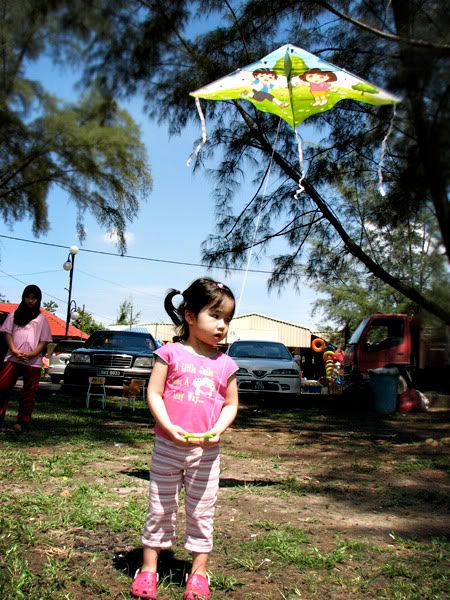 #5 If you don't want to go to the beach, you can play kite at the grass area.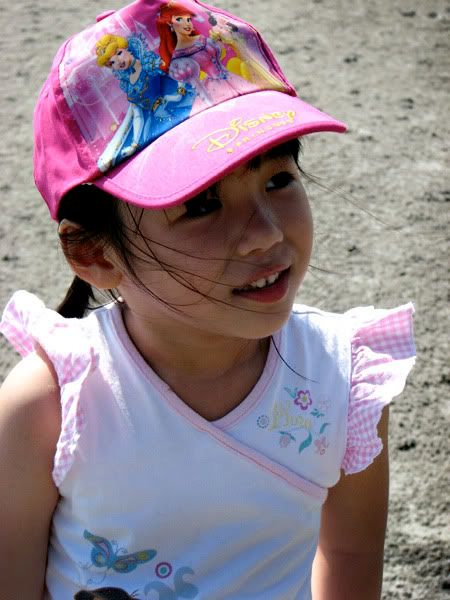 #6 See how other people play kite..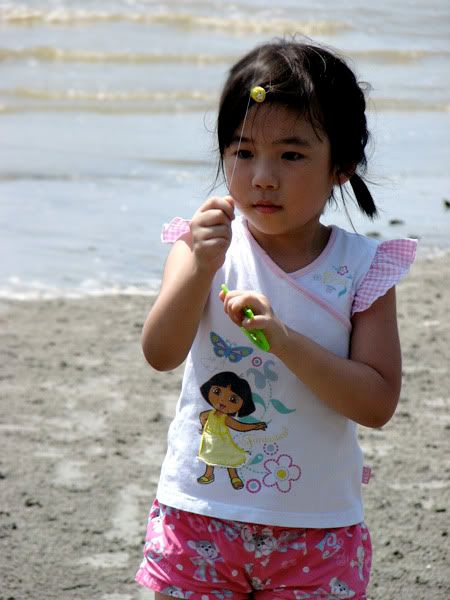 #7 Or try one yourself! Playing kite seems to be the best thing to do there..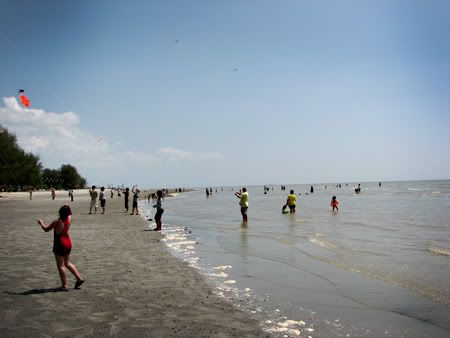 #8 Because the wind is SO STRONG. Wind strongest after 1.30 pm onwards. In the morning it's a little hotter. There are probably at least 10 kites in the sky..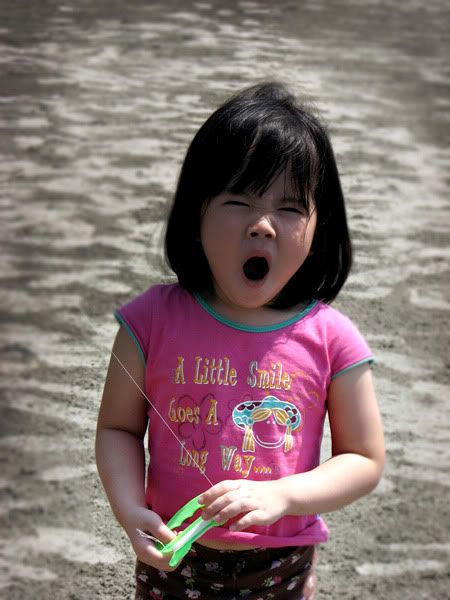 #9 But sometimes you may get bored too. Cause all you do is just hold the string to make sure it doesn't get blown too far away by the wind.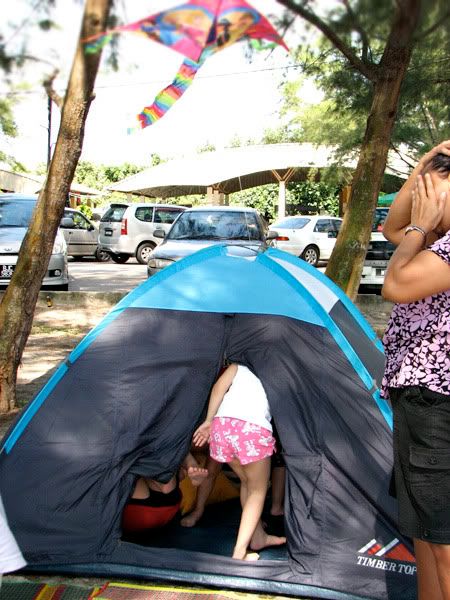 #10 When u're really tired, you can go into the tent and rest…. or ….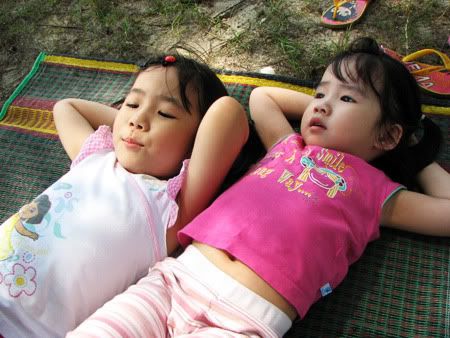 #11 Just lay outside and enjoy the sun and wind..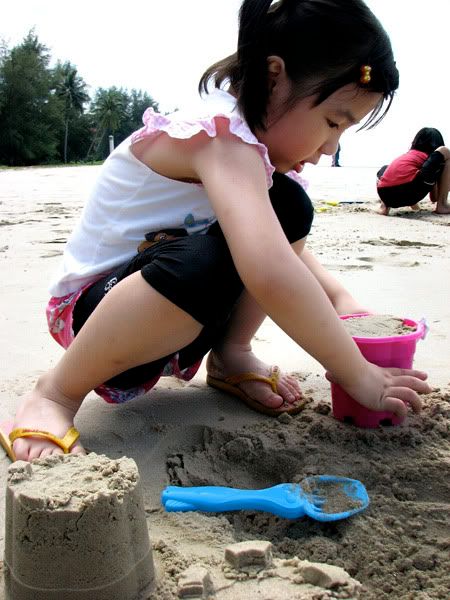 #12 Once your energy's back, build some sand castle. The sand there are pretty compact and wet. But it's also clean, that's most important.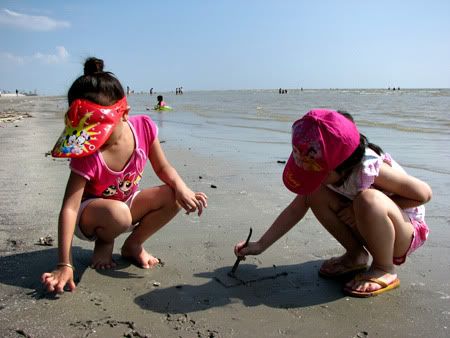 #13 Maybe scribble something on the sand?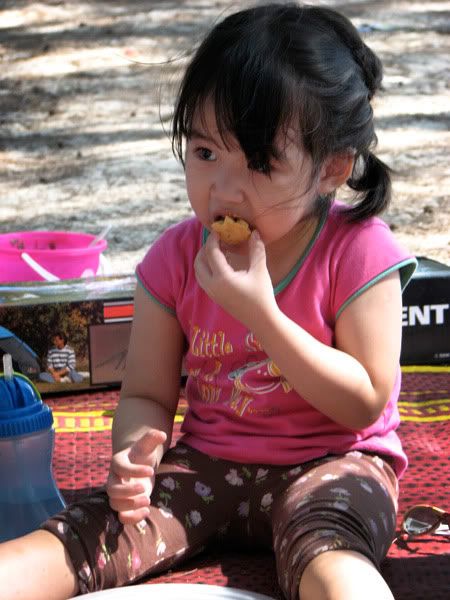 #14 Ah but of course, one needs food right ???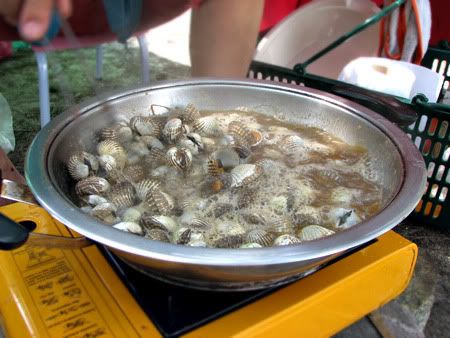 #15 This is the portable mini gas stove that you can bring around. Seafood there are really cheap. But them fresh and cook them yourself!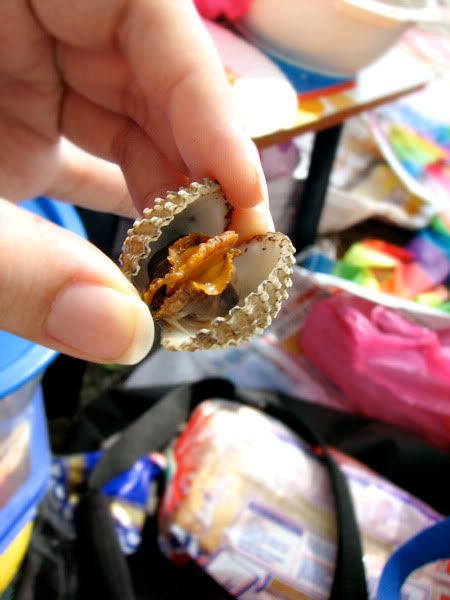 #16 Cockles yum.. Is it fresher since it's brownish and not black ?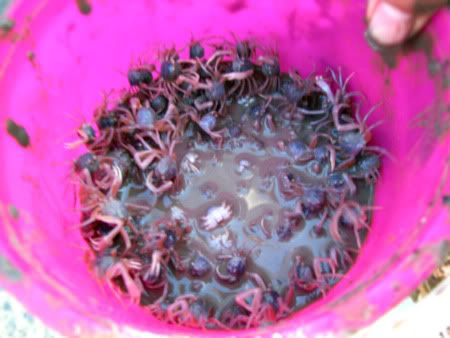 #17 Or try some mini crabs. Eh just catching crabs, DID NOT COOK THEM!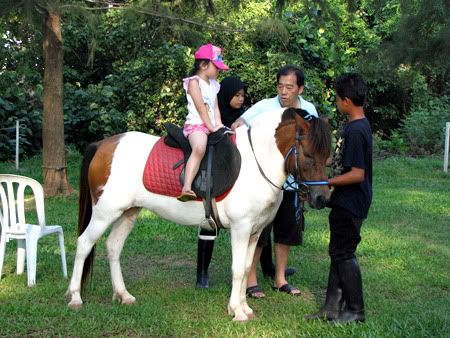 #18 If u need some time off the beach, try the pony riding. I think it's RM 5 per kid for 2 rounds ..
read Kids only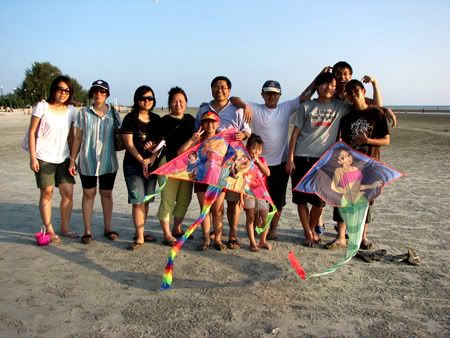 #19 My cousins flew the kite like so high up till it went invisible. And when they retrieve the string, they took abt an hour. That was how high it was.. T__T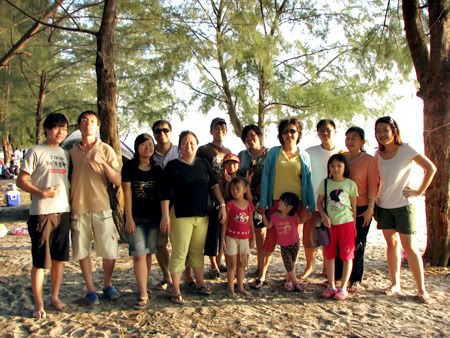 #20 Ah surely, you need to take some group photos right? Not everyone was in the photo btw.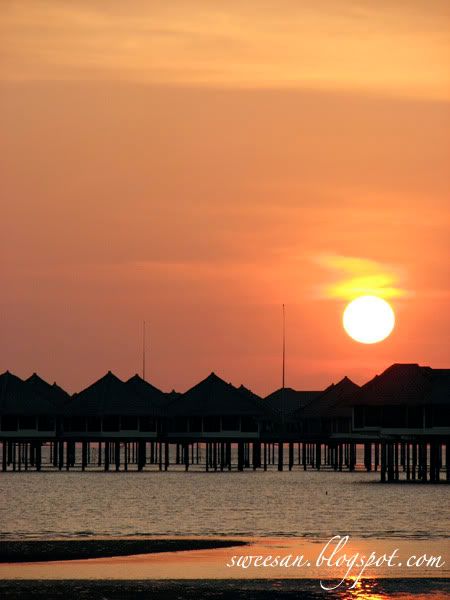 #21 Don't forget to catch the sun before it sets!
We were there till almost 7, then we went for dinner at a restaurant in Tanjong Sepat. The one where abt 16 of us at for just RM 231. hehe We also managed to grab some famous Tg Sepat pau. Read in Part 2.