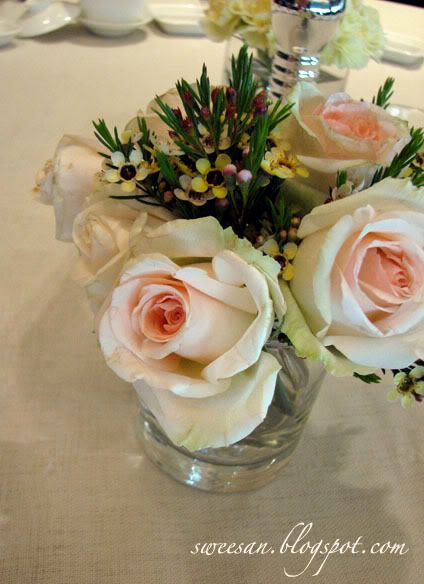 What are your favourite flowers ?
What could be better than a returning customer? I usually am very happy if the same person continues to get cakes from me for any occasion he/she can think of! Hahaha.. Oh, about the title, I'm not 37 years old. But it's a couple's 37th Wedding Anniversary. Long ? yes, indeed.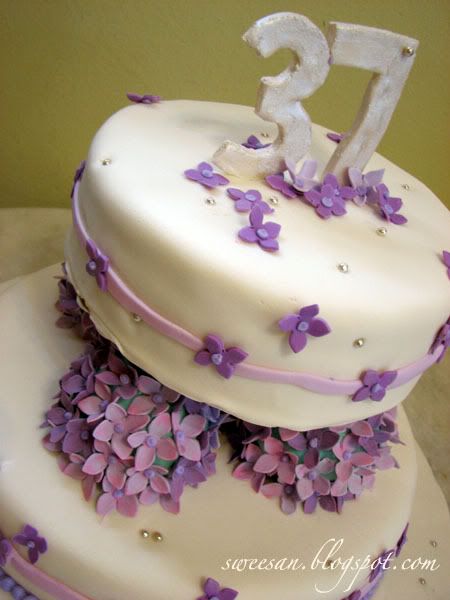 And we have a Hydrangea 2 tier cake!
Oh my oh my!! It's been quite alot of hydrangeas lately ?
If you follow my tweet, I've been looking for the veiner high and low but couldn't get them locally. From UK ? yes but 20 pounds, excluding shipping.. :S Ok I'll get them if I have a thousand hydrangeas to make . hahahaha
I did them in 2 shades, lilac and a darker purple / magenta-ish and dusted with pink dust to beautify it! There were about.. 300 + hydrangeas all over
I'm into flowers lately, like making them… Receiving them would be pretty good too! 😛
Hrm I'm just thinking what flowers would I make next..
The set up of the place was beautiful!! There were 2 seperate lounges with cozy sofas and cane stools, high bar tables along the walkway, huuuuge bar counter, biiiigggg tv screens on walls, live band stage and a more formal eating area.. It's like a whole MTV-crib thingy going on.. couture and luxurious yet comfy and homey..
Anyho… here's the cake