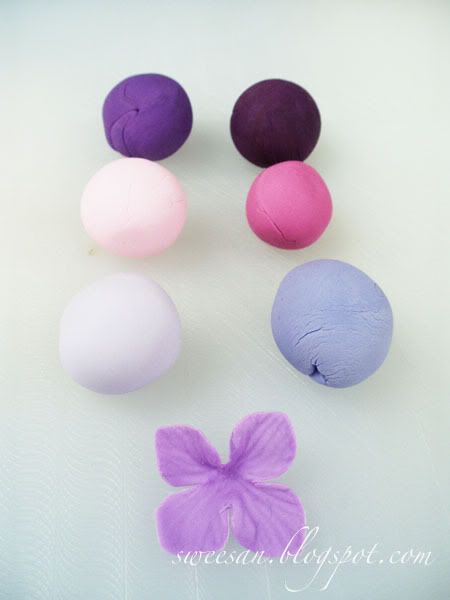 Feel free to choose the colour 😉
Bringing cupcakes to the new level.!!
Do u like hydrangeas ? I do, somehow, in a way.. Maybe its the colour, that it's not the plain red or pink hue which most flowers are related to. But hydrangeas has this blueish purplish hue, or cool tone to it which is really pretty !!
They're a headache to make but they sure do look pretty! very pretty..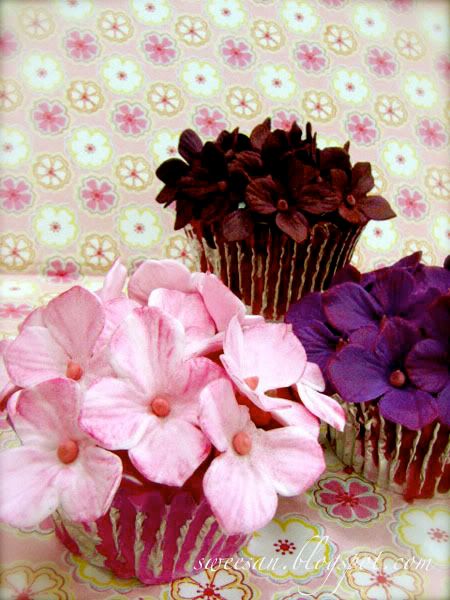 pretty ? I like the dark purple/magenta and lilac with a hint of purple.. 😉
They sure look pretty on the wedding banquet tables..
xoxo