Well almost a month ago, we celebrated my dad's 60th birthday. As a filial daughter *ahem* a cake must be made. Well we almost never buy birthday cakes since I started making cakes; except when I'm far far away or super ultra wicked busy (which hardly happens anyway). This time around I thought of making a Liverpool related cake. Disclaimer; I'm not a Liverpool fan Haha. My dad and my brother are, I'm a red devil. That makes it more interesting when we watch a MU vs Liverpool match at home tra la la la la..
I am "okay" familiar with Liverpool players, just "okay" familiar.
Anyway that's not the point. The point is, I'm making a football cake. period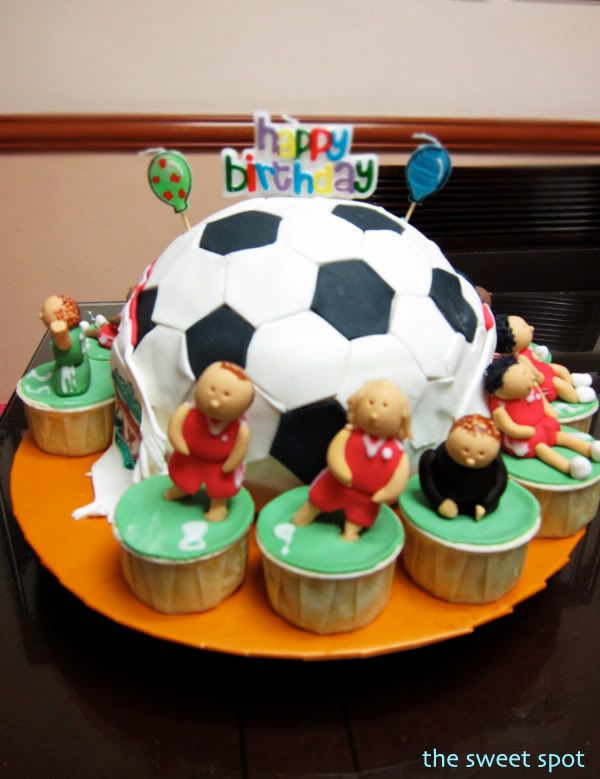 I had to ask my brother which of the 11 players are the best Liverpool has now, cause I'm making each on one cupcake. The resemblance has to be there right, in terms of hair and skin colour.. Lol, if it's any recognisable, it's Gerrard and Torres in front.
And the football patch. Haha, first I thought the patches were pentagon shapes. So I started cutting out pentagon shapes and yada yada yada, I tried fixing them together and… NO IT DOESN'T FIT !! So I went to check again, oh it's actually hexagon. Ok then it makes sense. So I made the cake and the whole thingamajig.
Then..a few hours later
something is Wrong!!
The black patches are suppose to be pentagon and the whites are hexagon. Really.. . Haha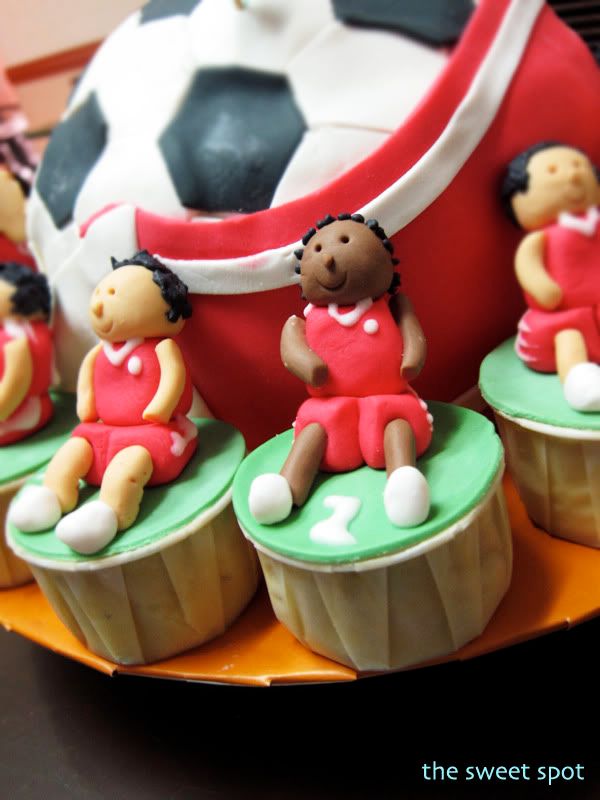 So, it makes a good Father's Day gift also eh !!