Winner has been picked for the Nutriplus Cookbook "Think Out of the Shell" giveaway contest.
*drumrolls please*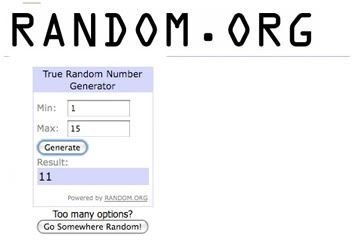 No. 11 is TracieMoo
tracieMoo said…

My favourite dessert would be.. freshly homemade tau foo fah! I love soy milk it's just the best taste on earth! Say goodbye to chocolate and cakes 😛 tracieMoo, lifegoeson91@yahoo.com, http://bittersweetflavours.blogspot.com
Congratulations Tracie!!
Please email me your mailing address by Friday (16th april 10). Or msn me. Or we can meet up and pass u the book !
(swee.san(at)gmail.com)
Thanks for those that commented and tweeted about the giveaway. I hope to host more giveaways next time 😉
Cheers