Just a short post. Was browsing through some photos and realized that I haven't finish posting up photos of Hat Yai yet. So here is one of the Tong Sui stalls by the road. It's pretty interesting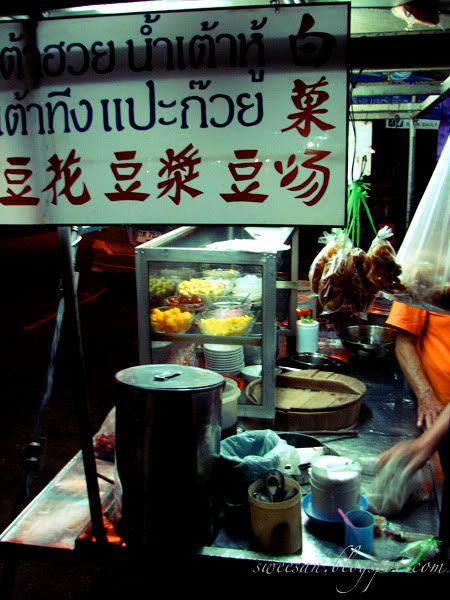 Located next to the Had Yai Golden Crown Hotel, at the cross junction of Thanon Duangchan and Thanon Nipatuthit 3 (where Asian Hotel is at) I think they only serve at night..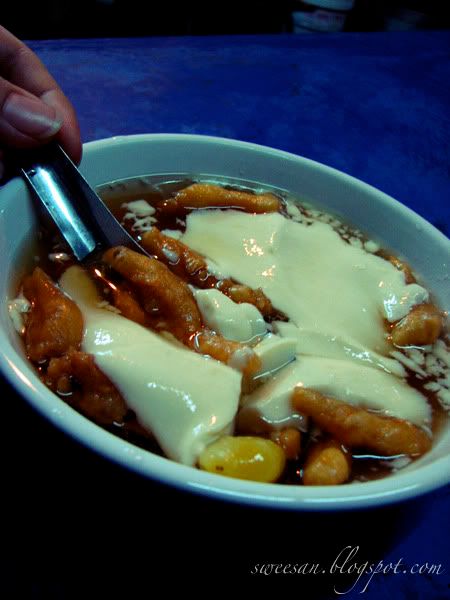 Tau Foo Far is somewhat a silky soy bean curd dessert topped with sugar syrup. But over here in that, instead of adding sugar syrup, spicy, piping hot ginger soup is used instead. Gingko nuts and mini fried dumplings are added to the dessert. Very VERY NICE !!! I usually don't like ginger soup or anything with ginger but it was so spicy it was so refreshing after that. It's like a whole plate of texture in there. Ah, adventure 😉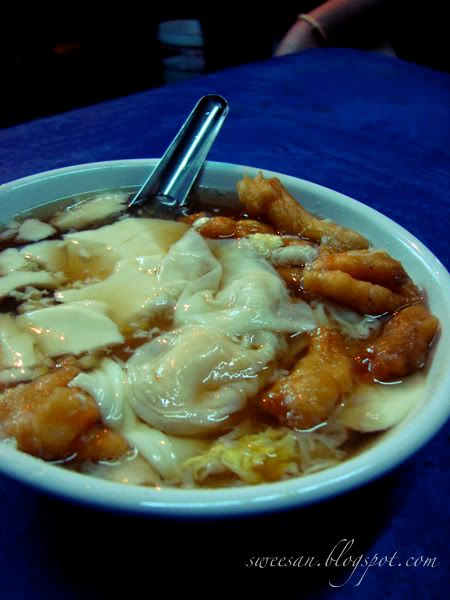 This was the same as above but an egg was added in. Poached egg in Ginger soup whoa..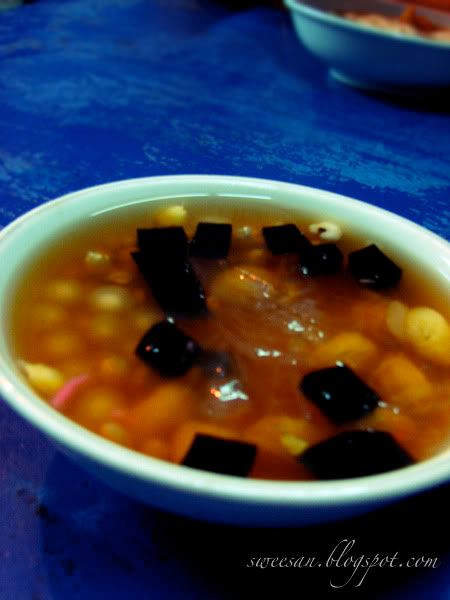 This was the usual Lin Chi Kang, NOT! The condiments were but instead of the usual sweet soup we get, its in ginger soup too!! Well at this point, there was probably too much ginger soup for us, we hailed a stop.
More entries of Hat Yai
Bird's Nest & Shark's Fin, Hat Yai
Glutinous Rice, Hat Yai
McDonalds