So besides Bird's Nest and Shark's Fin soup, what else is Hat Yai famous for?
GLUTINOUS RICE (or sticky rice)
Everything inside the wrappers are glutinous rice !!!
It's for breakfast, lunch, dinner, and supper. gawd but let me tell u, the glutinous rice there just taste so much better. You can taste each individual grain instead of the usual mushy all-mix-together-ness but also it's not hard to chew (like as if it's not cooked thoroughly). It's still soft !!! Basically they eat glutinous rice instead of normal rice. I don't know how they do it. T___T
In the morning we went to this market where they sell loads of fruits and vegetables. and not forgetting glutinous rice.
Morning Market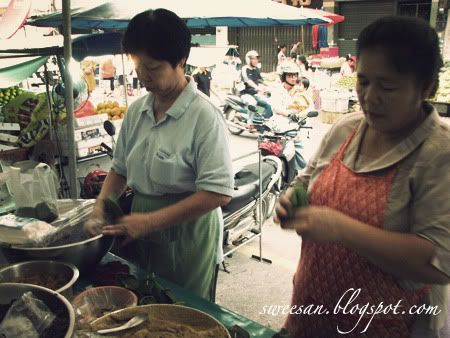 Mum said this stall is quite famous and their rice is like damn nice. So bought some.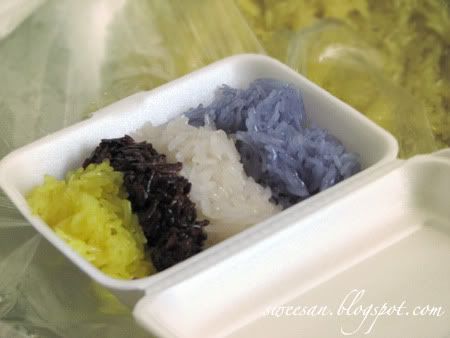 Heh, look at the colours. They then add some shredded coconut (like for putu mayam) or egg custard on top. And people eat these for breakfast.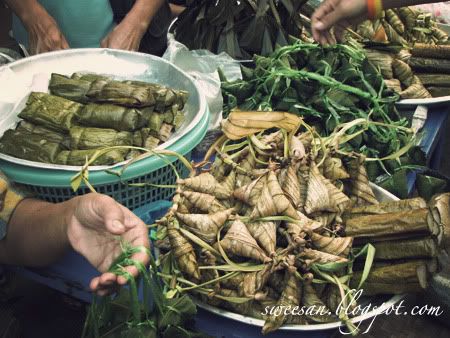 and these are bananas wrapped with glutinous rice and MORE glutinous rice T___T
Then at night, actually in the noon also they have, there's Mango Sticky Rice !!!
Mango Sticky Rice (40 Bath)
In Hat Yai, you can find Durian Sticky Rice too. Durian + Glutinous Rice = @___@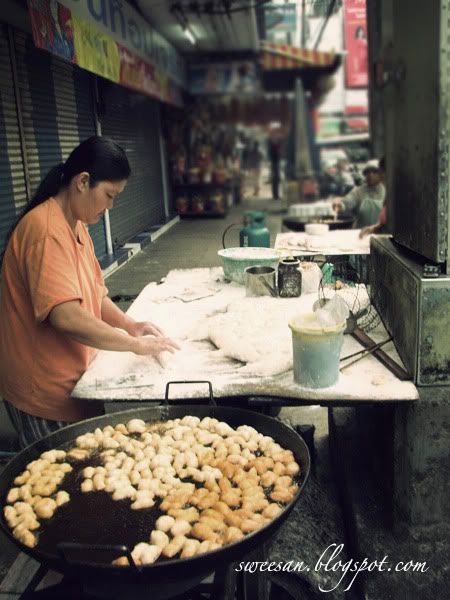 Ok this is not deep fried glutinous rice but this is just deep fried dumpling. For 10 baht, you get like RM 2.50 worth of yau char kuey here
So don't be surprised if u see too much of them. Haha ..
—
Other related Hat Yai Posts
Bird's Nest & Shark's Fin, Hat Yai