Well there really isn't much to do in Malacca expect to eat and walk on Jonker Street. Since it's only opened over the weekend, it's even worse! cause we went on a weekday. Ah bum.. But it's alright I'm heading to Hat Yai and Bangkok so, much more selection there *wink wink*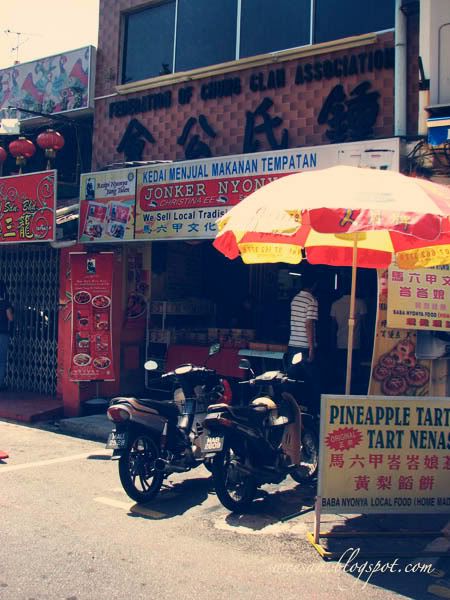 As we walked, we stopped by a shop that sells Pineapple tarts. Weird but I only eat pineapple tarts during CNY. I'm sure alot of people do so too. But what's special abt these are they're made with gula melaka itself. Apparently more aromatic ? Perhaps.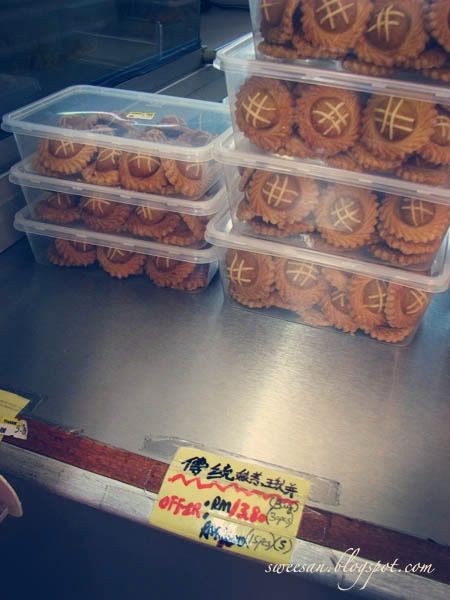 There were different types, thinner hence crunchier types, more buttery pastries, or flaky ones. One can choose depending on their liking.
And just continue walking as you may find some gems along Jonker Street.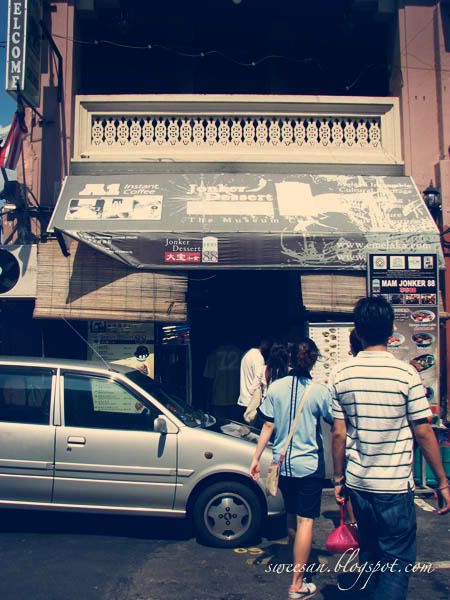 So what else is there to eat in Melaka? If u're just looking for snacks or light refreshments, do try cendol. Actually there's a Klang Cendol here in Klang itself that's quite famous but I can't quite tell the difference compared to other cendols not from Melaka, maybe only the level of sweetness and the ratio of ice to syrup is different. But in Melaka, the cendol is drizzled with caramelized gula melaka instead of the usual brown syrup.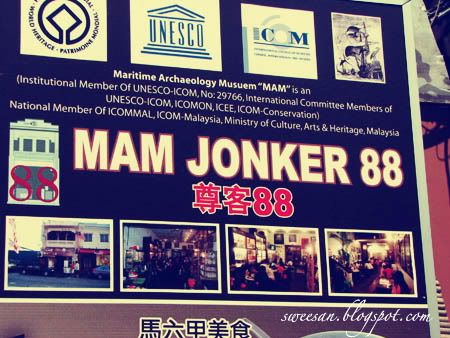 There were a few shops selling Cendol but we couldn't care so much. We were too darn hot we need some ice.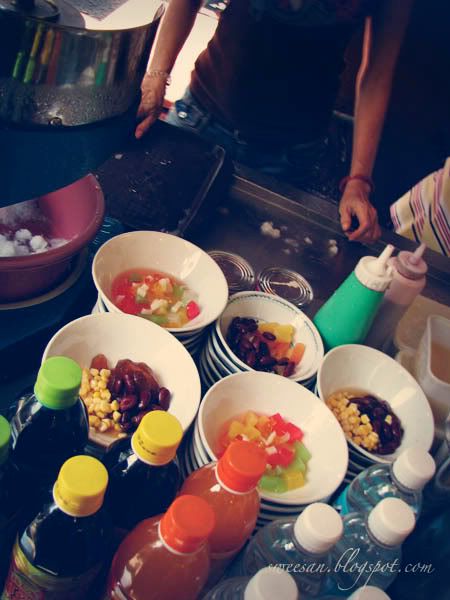 Assorted filling for cendol. But the usual ones would be cendol, red kidney beans, evaporated milk / coconut milk and gula melaka syrup poured over crushed ice.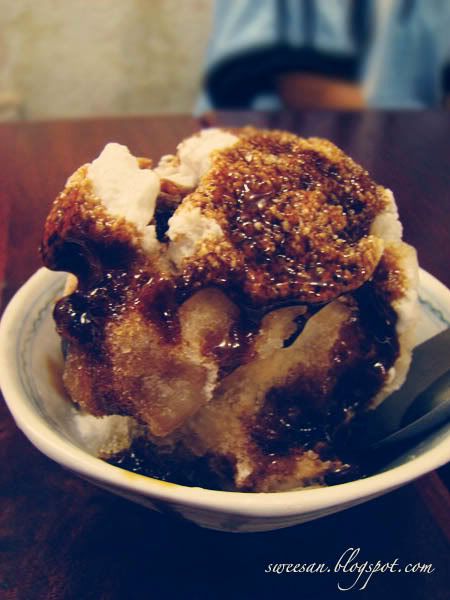 The gula melaka syrup was SO thick and sticky it was a little overboard. Or that's what I thought. Gula Melaka, also known as Palm Sugar is made by extracting the sap from the flower bud of a coconut tree. Then it's boiled until thickens after which, is poured into bamboo tubes between 3-5cm in length and left to solidify to form cylindrical cake blocks.
It's used in both cuisine and desserts as well. Some popular local desserts made using gula melaka are cendol, gula melaka sago pudding and onde onde.
Other eateries in Malacca
Teo Chew Seafood Restaurant, Melaka