Ah, being the tourist we were, we had to go see Singapore's iconic Merlion ? I've been there before but my friend hasn't. So, we walked all the way from Esplanade across to the Merlion Park. not very far as there were alot of camwhoring moments. Time do pass faster.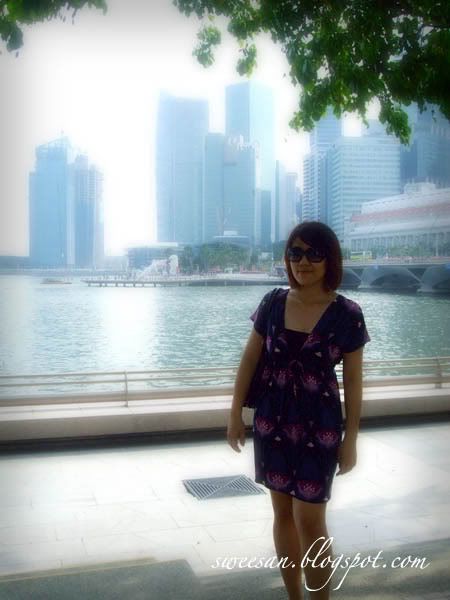 That's Fullerton Hotel, Merlion Park and Singapore cityscrapes behind me.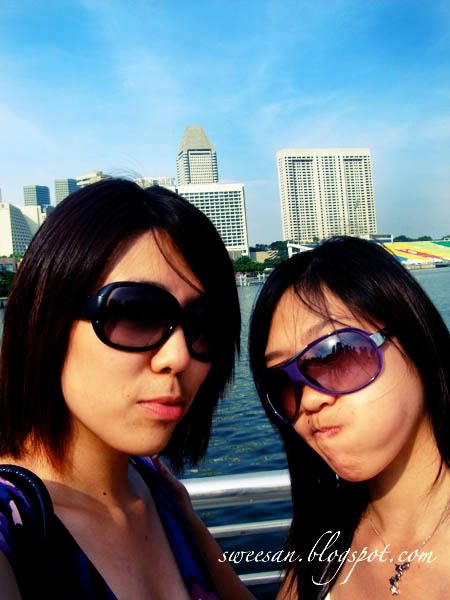 act cool fail. hahaha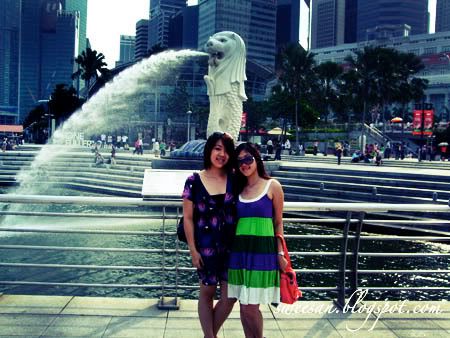 Pardon the very PS'ed photos as I've been seeing alot of tut on photoshop effect. Like how to do the vintage effect, dreamy effect, etc..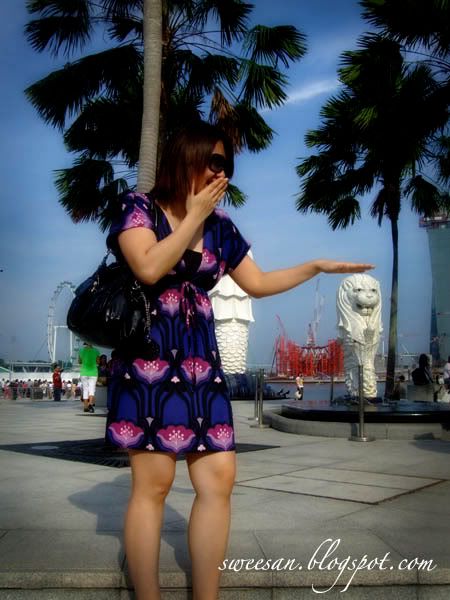 Hahaha, ok sorry just making fun. But u know, I can't wait for the IR, and the construction to complete.. faster can..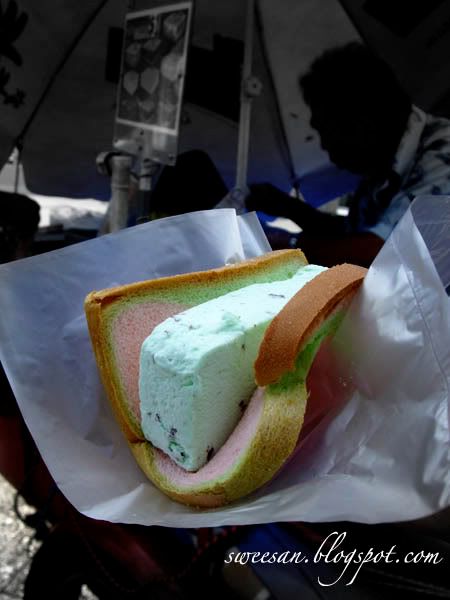 Along both side of the Esplanade Bridge you can find ice cream bikes. These ice cream blocks are wrapped in thin wafer crepes or bread. The ice cream is colder because it's in a block. Usually if you scoop, airt would penetrate through and decreases the temperature a little. But serving as it is.. daym.. so cold.. perfect for hot weather!
Other related post
Royal Selangor, Clarke Quay
Singapore Flyer