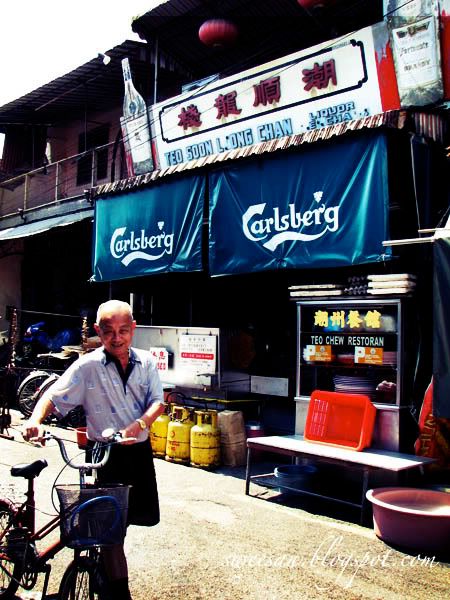 Mr Tan who's hospitality is above praises.
This is the place to go if you're digging for some good teochew food in Malacca. It's quite hidden and it probably is not among the top few places to go. Malacca's well known for Chicken rice ball, satay celup, gula melaka cendol etc but for teo chew food, maybe not. But somehow, I love the food here, especially the Yam dessert and Oyster Noodle.
We found this place when we were at Jonker Street in 2008. My dad asked one of the local who had a stall there; which restaurant is nice that doesn't serve chicken rice.. So he directed us here. So sometimes it doesn't hurt to ask some locals there. And we were probably also lucky that he didn't bring us to any commercialized place. Haha This time around, we decided to head back for lunch.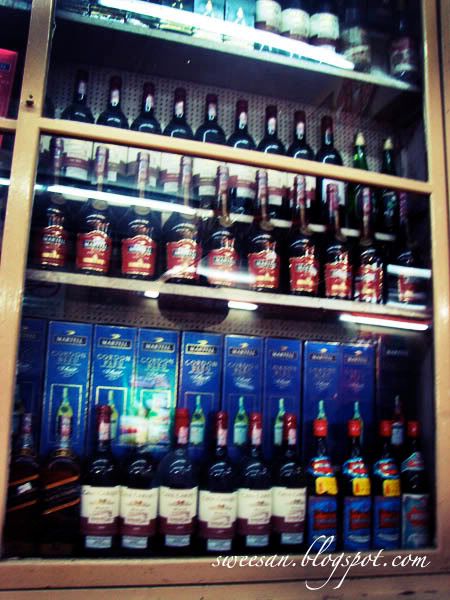 It is a pretty small restaurant with probably only 10 tables and the kitchen is outside facing the facade. Inside there're few cupboard full of liquor from red wine to whiskey and even cooking wine. Haha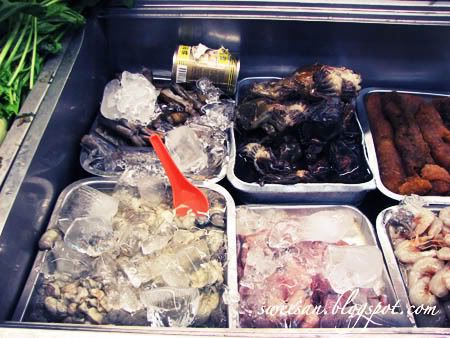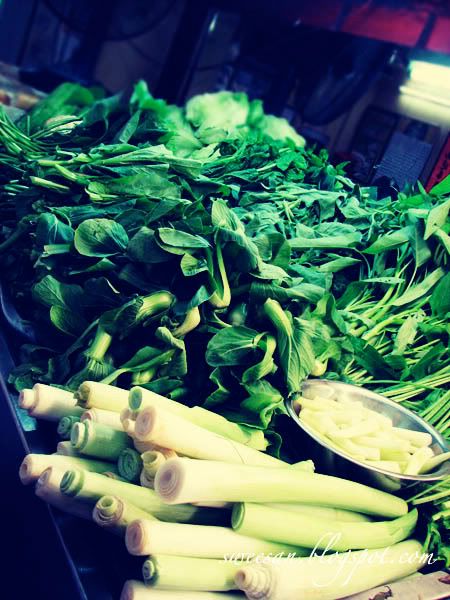 Once stepping in, on the right side is where their 'open fridge' is. The fresh vegetables are displayed there for diners to pick. And there's another section where all the seafood are stored; ranging from soft shell crab to mussels and fish and prawns. Ah but of course, there were alot of oysters there too because…..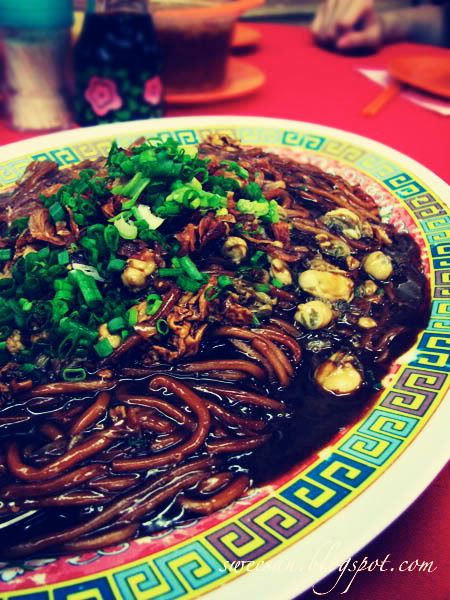 .. of the famous Oyster Noodle. I have this fond liking for oysters (raw oyster, oyster omelette, deep fried oyster, .. hehe) They were generous with the serving of oysters, they should because it's an expensive dish!. Pardon I don't know how much individually cause I can't read Chinese and the receipt's written in chinese. Mr. Tan thought us to eat by adding a dash of black vinegar and alot of chopped garlic into the dish.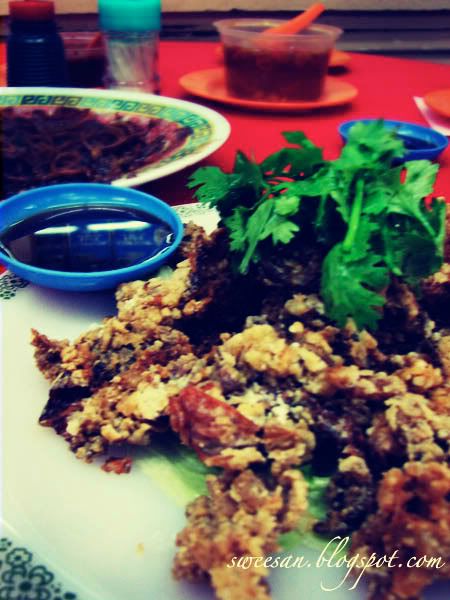 Deep fried Soft Shell Crab
The crunchy crispy fried soft shell crab are best eaten with the sweet caramelized sauce. The sauce was the winner here, it was sweet, a little plum-ish, with a light infusion of marmite sauce. And and, eat with the parsley. It's like how u eat peking duck with scallions, eat the crabs with the parsley, it gives a totally different taste. So parsley are not merely for decorations only.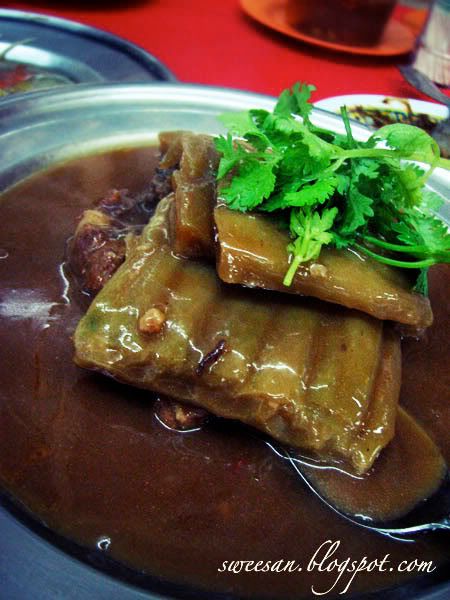 Stew bitter gourd with spare ribs
This dish will change your mind about bitter gourd. It was soft but skin was still a little crunchy and not bitter at all. Wait, actually there was a little bit but after you swallow it, there's a sorta minty-sensation at the back of your tongue. The ribs were just okay.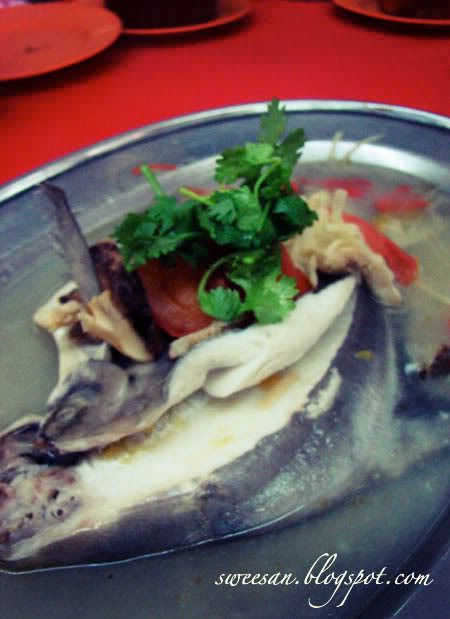 Teochew style steamed Pomfret fish
Well I guess it's quite predictable on what to order in a teochew restaurant. Teochew style steamed fish. It was a fairly small fish (we asked for the smallest possible actually since there were only 4 of us) Teochew style steamed fish is one of my favourites, in general cause I love the preserved mustard, tomatoes and shitake served along with it. Sometimes you may find preserved plum in it too!
Ah, winner. This yam dessert is served with steamed pumpkin and ginko nuts. The mashed yam is steam just as it is without any additional things, that's why it's so thick and creamy. To eat, add the ginko nuts which is a good source of protein and some steamed pumpkin, stir and start eating it like as if it's baby food, just more delicious 😉 By the end, we were almost stuffing ourselves with this, but it was goooood. Just beware it's a very very filling dessert.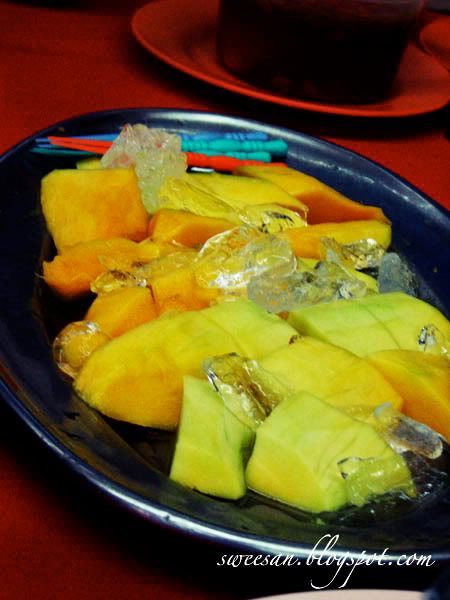 In total, the damage was RM 130.70 for 4 person. Expensive I may say, and it was only lunch!! But it's a good meal, it must say.
Teo Soon Loong Chan Teo Chew Seafood Restaurant
55, Jalan Hang Kasturi, 75200 Melaka
Tel: 06-282 2353
http://www.tslcmalaysia.com
Opening Hours 12 noon – 2.30 pm for lunch
6.30 pm – 11 pm for dinner.
Try making reservations if u're going for dinner on a weekend.