I do find that there are alot of hidden gems of great food in Klang (Ok maybe I'm being bias cause I'm from Klang), especially Bah Kut Teh and seafood and delicacies like yu yu ice and ayam percik chinese style. So to start things of, here's one for Spare Ribs!
Peng Heong's specialty would be paikut, also known as spare ribs.
These boneless spare ribs were tender and well marinated with a kinda sweet caramelizing sauce. Since there were only 2 of us, we opted for the smallest serving, RM6.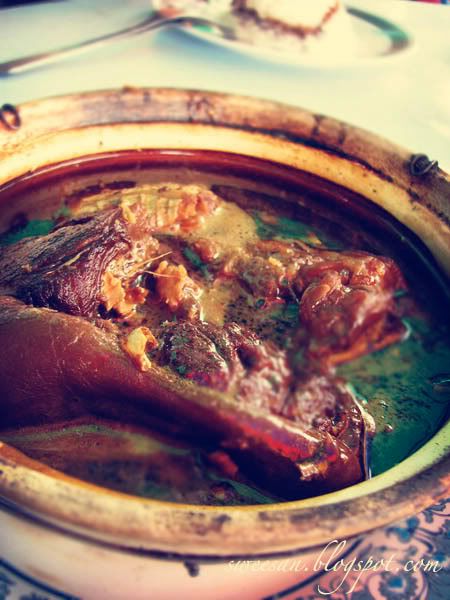 Vinegar Pork Trotter
I am not quite a fan of vinegar pork trotter in general. I often classified it as confinement food for those who just gave birth. But my friend wanted to try it so we ordered. To my surprise, it was actually good! This dish usually consist alot of ginger (which I don't like) but it didn't taste too strong in it and I find it just right on the spot. It wasn't too sour, maybe that's why I liked it. The meat was juice and tender as well. yummy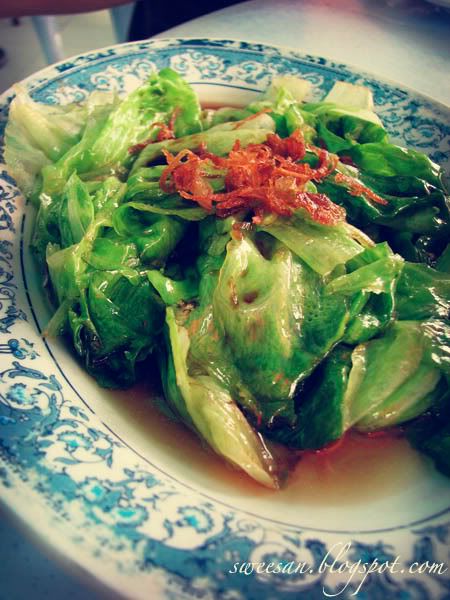 Lettuce with Oyster Sauce
Too much pork and we need to balance it off with some vegetables of course! Well, one can't really go wrong with just blanching lettuce and drizzle some oyster sauce on top.
Hakka Meatballs (RM1 per ball)
Good they were. My memories of these hakka meatballs were from my aunty, who made them if there were any prayers for any passed elders, or if there were any pot luck gatherings of our family. I haven't really seen them sold in restaurants or rather they wouldn't be a dish of our choice cause one would think that meatballs are easy to make anyway, ok maybe not. These meatballs were well spiced and marinated, love the crunchy deep fried outer layer and the piping hot center
Peng Heong Hakka Paikut Restaurant
2, Lorong Gudang Nanas Off Jalan Pasar,
41400 Klang, Selangor
Tel : 019-2600855 or 012-2369855