OK am I slow or what that I'm kinda dragging this whole SG post. Yes indeed. But I like to segregate them.. Anyway, after a wholesome breakfast at Tiong Bahru Market and a tour to Singapore Flyer, we went to Clarke Quay. Actually we were specifically going to Royal Selangor which was located in Clarke Quay. Funny it seems; being a M'sian, I've never been to Royal Selangor, now the first time I go there, is in a different country. Hrmm.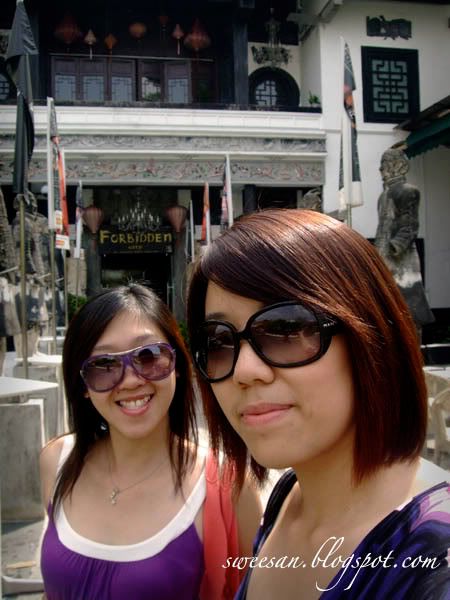 While walking along Clarke Quay, it was actually very surprising to see all the buildings there are so colourful! Oh well if there's one thing I learn from the SG trip, it's that all the buildings have very nice paints. Ah but of course no one really goes to Clarke Quay during the day time, right? So there weren't much to do except see colourful facades 😉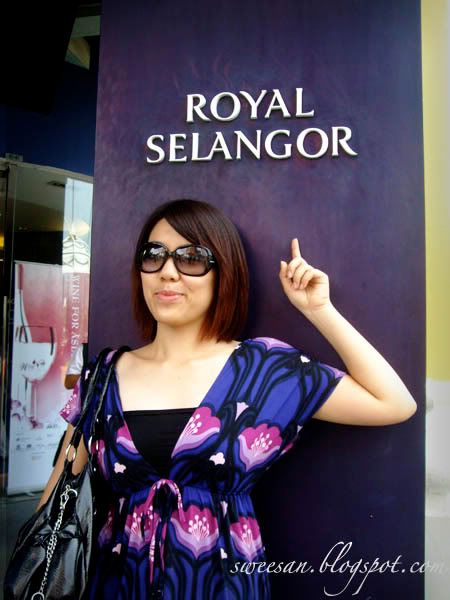 So Royal Selangor is the world's largest pewter company. There are guided tours that runs through the 3 sections of the Pewter Centre; The Pewter Gallery, Pewtersmithing Demonstration and Retail Floor. The guide was abit hush hush and kept asking us to walk faster and don't talk but listen to her… I suppose asking a bunch of young adults to do so, won't really work.

Making the money tree, I mean, coin tree.
After the mini tour, we headed to the School of Hard Knocks to make our own pewter bowls. Mmm I don't know how this was inserted into the itinerary cause it took alot of energy from knocking the bowls T___T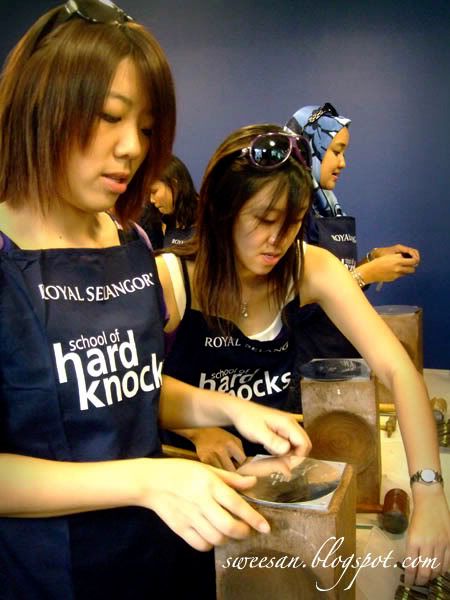 We can also emboss whatever we wanna emboss on the flat piece of pewter, which then we knock it with the hammer into its shape..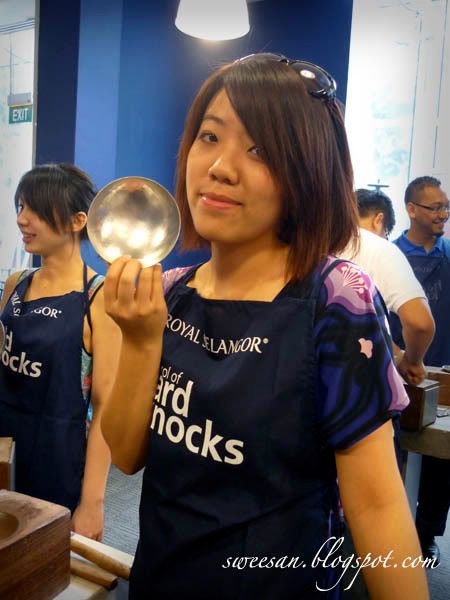 Tada.. ok… not so fascinating lar ok.. honestly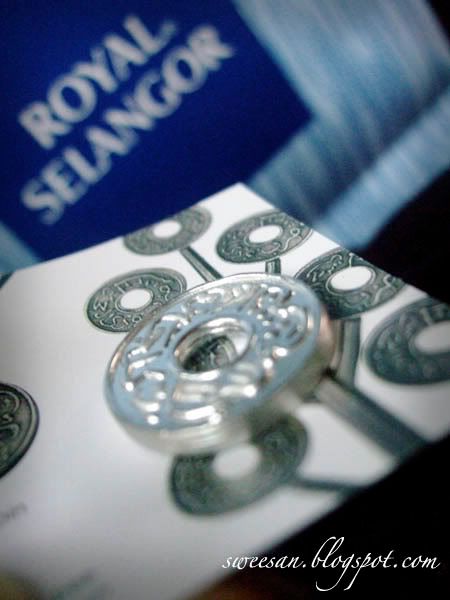 We did receive a souvenir, an ancient currency coin. Ok maybe can make into necklace ..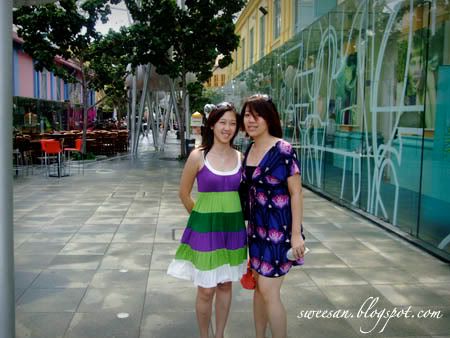 Damn we so colour coordinated. Haha ok this was so unplanned.. We were at Clarke Quay during daytime. See the emptiness?