Japanese food. I always consider jap food or desserts very delicate and pretty. And often it tells a story, especially the bento. Even if its a bowl of ramen, something in it will make it prety (either the fish cake with pink swirl thingy or the meats ontop) But it's always the natural colours that wins the eye, think salmon, edamame, seaweed, prawns.. and the whole presentation in bento boxes.. Mr. Tham, Director of Kin Shui Tei Restaurant showed me around the 120-pax restaurant; sushi bar, tatami rooms, teppanyaki area and the dining area. There're partitions everywhere giving more privacy to the diners; be it family, corporate clients' dinner or with friends.
Okay, there;s about 20 photos here, but more here if u want to see the whole flipping fried rice bowl. There's also another video of the chef slicing kampachi & make sushi with it. That's my virgin video on iMovie hahah it's actually quite fun to play..
Wait. We actually went to Kin Shui Tei Japanese Restaurant in Tropicana Golf & Country Resort Clubhouse for our dinner. I took a look at the menu and saw they offer a meal called Kaiseki. It's a customized course meal by the master chef himself, Mr. Tanabe. Authenticity is the word here and I must go back and try it with someone, as the course serves for min 2 pax.. Ah… Kaiseki, anyone???
Below are some food that we ordered and ate, though, I don't really remember the names of all dishes.. 😛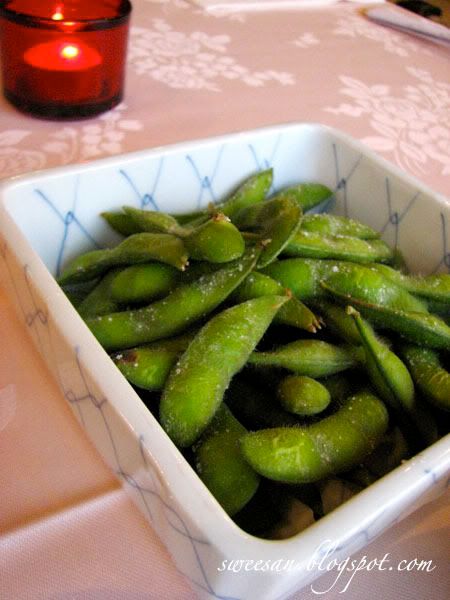 Edamame with salt. Yummy..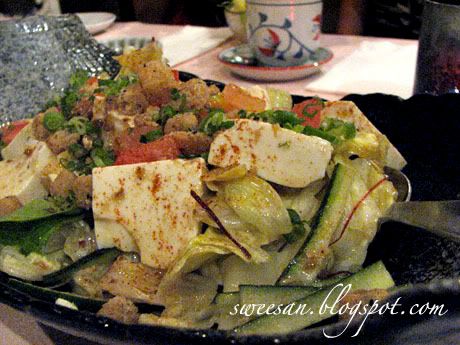 Tofu Salada with Wasabi Dressing. I would prefer if there's a little bit more dressing, but praises for the portion; Huge!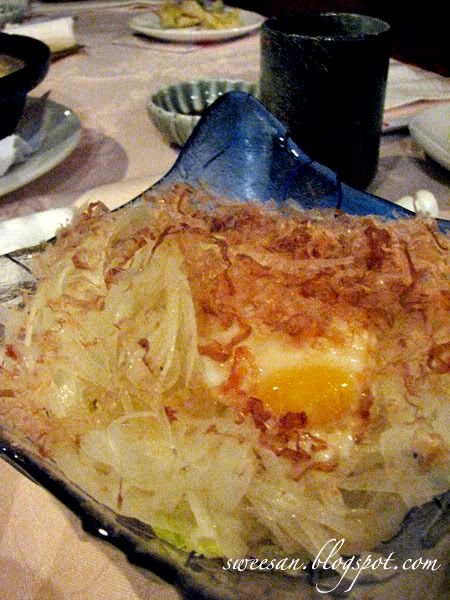 Onion Salada with Egg. For some weird reasons, I actually liked this. Onions are known to be quite pungent in smell but this one is reasonably mild and I suppose the egg helped to tone down the pungent-ness a little.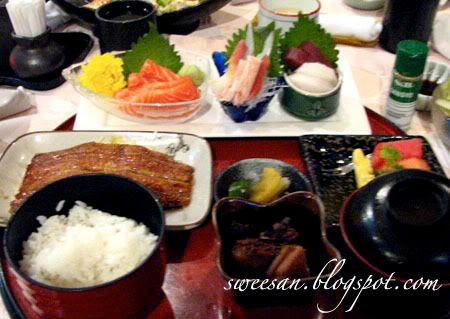 Unagi & Sashimi Bento set. The portions in KST seems to be relatively big!!! 2 small eaters could share a set I think.. But the menu offers alot variety, so one maybe indecisive :S
Seafood Porridge. Now eating porridge in Japanese restaurants doesnt seem like a normal thing to do, right? According to Mr. Tham (Director of KST), he said that even in Japan there's not alot of places that offers this but because Chef Tanabe (the real deal) is here, they offer it. Turf?? Hrmm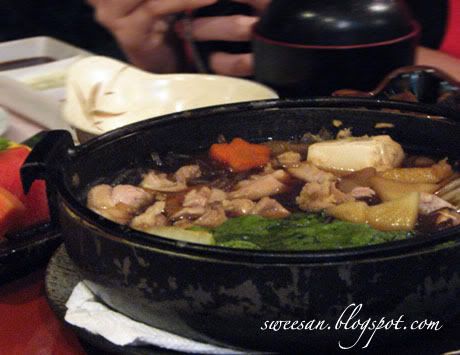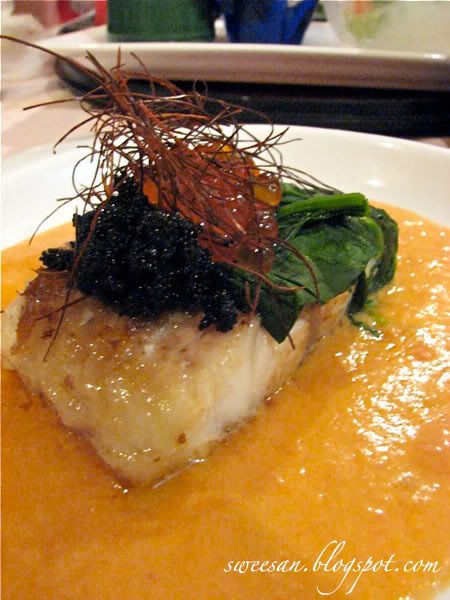 Mine took quite a while to cook, they must have poached the fish or did some slow cooking. It was fish with fresh fish roe served with spiced tomato sauce. It's not very Japanese but more fusion if u look at it. I ordered it cause it looks nice to photograph 😛 I liked the tomato sauce tho. Fish was a whee bit overcooked, just a LITTLE bit.. And the roe.. nom nom nom..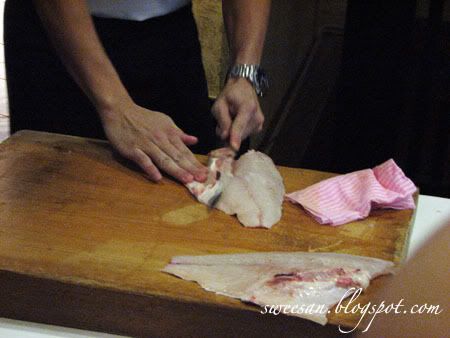 Watch the video to see how the chef slices the fish and makes sushi..
The sauces taste great but I would prefer if the beef was a little more rare. It's not tough as u can see a little pinkish meat there but, just me.. (Me = teeth probem = boo)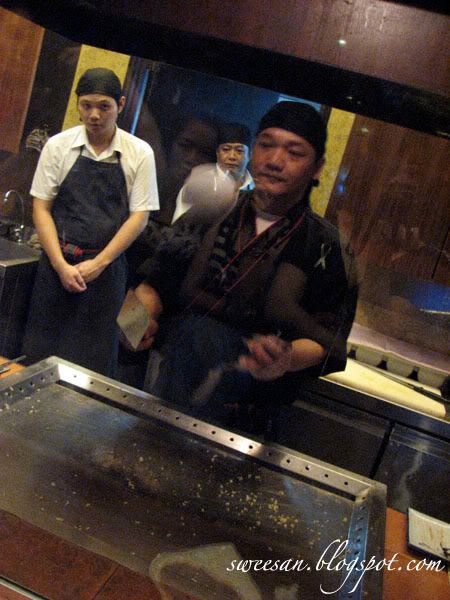 Ah !! Who knew, garlic fried rice could be so fun ? The rice was actually 'fried' over the teppanyaki, so is the egg and garlic.. The chef than performed a trick of flipping the bowl over the spatula.. Heh, would you try ??
Yup, this is the prawn I mentioned.. It's not melted cheese but more like mayo, but not as geeky and oily as mayo. I would say its a cross between a mayo and chawanmushi texture. yeah..