Sorry for the obvious grammatical error on the title but it's done on purpose. It seems like Burgers and Beers are the IN thing right now. First we tried out Craft Brews, now at Cristang. It seemed almost a hundred percent but some little thing is still missing. But we gotta give credits to Cristang for being innovative and bringing Burgers to the next level…. with our favourite stinking veg.. PETAI !!
Gross, actually I'm not a fan of petai AT ALL !!.. But let's see if I made it through the petai journey ..
Forgot the name but it was a great combination of green apples and lychee !! Actually it's very very nice I'm going to make it at home.. But, did they blend the lychee from the can? or use the syrup ? Or .. how ??? Got lychee concentrate ?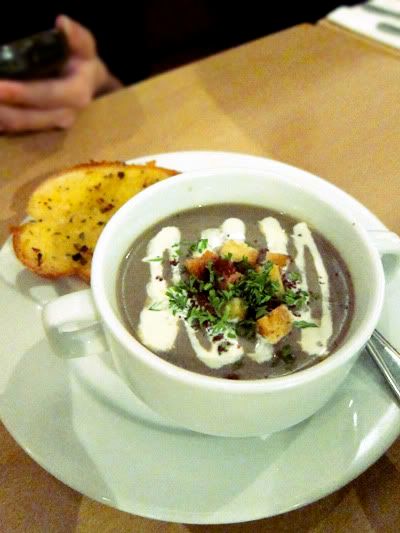 Mushroom Soup. I like mushroom soups that are in THAT colour and not straight out from the can, and claim it's mushroom soup. This one came in a little raw, like eating raw mushroom. Otherwise it's a good creamy soup!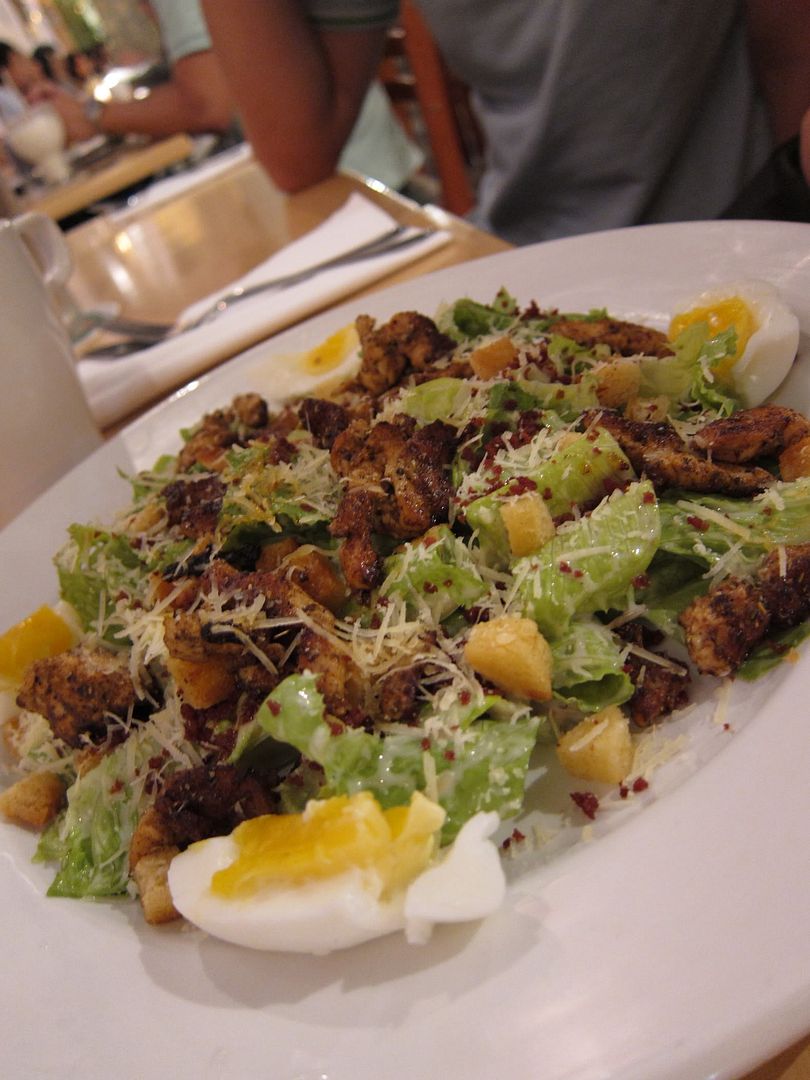 Ceasar Salad. The salad was pretty alright with a pretty generous amount of pork pieces (My bad, I think it was pork )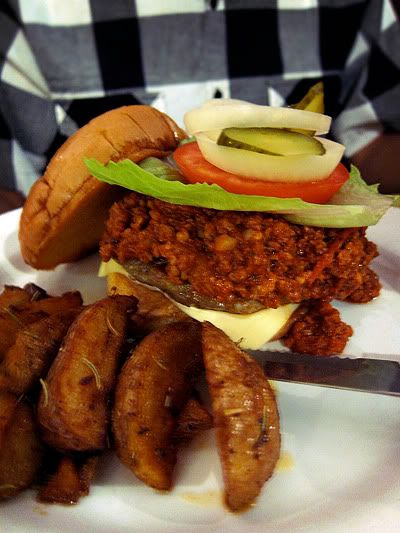 P4. Pork patty + Pork Chili con carne + melted cheese + back bacon. So porkfied!! The pork chili tasted quite similar to a bolognese sauce and I must say it's quite interesting. Although I don't really know how to pick it up and eat it without splattering all over my shirt…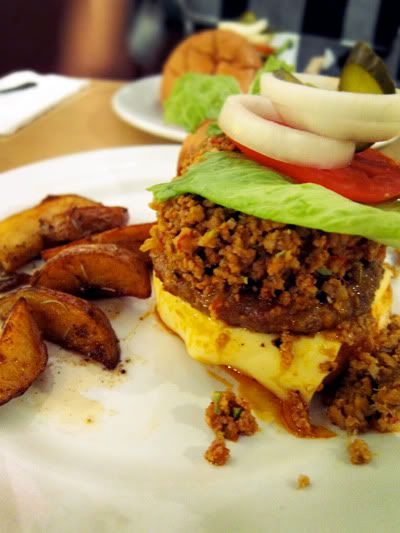 P7. Oh it's suppose to be the legendary one with Pork Patty + melted cheese + minced pork with petai + back bacon. This was even harder to pick up!! So it's like deconstructing a burger and eating it like a steak lol. But well the petai was better than expected. It was mild and not so pungent in your face. The pork patty was juicy, all right. The wedges were great. Original with a hint of rosemary, no icky batter.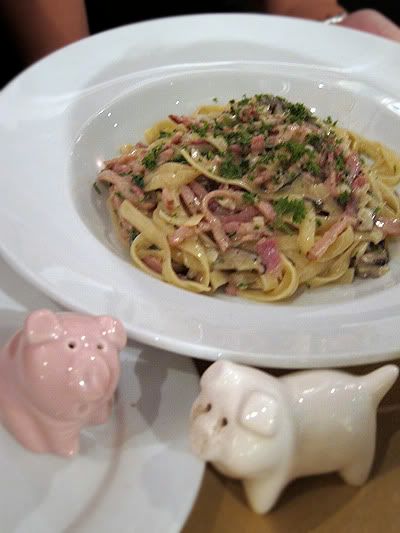 Pasta Carbonara. With 2 little porks too !!
Cristang's menu is pretty extensive from Italian to Portuguese to Chinese and Western. I think it's better to tone down a weeeeeee bit just so it's not all over the place. In the TV show, Restaurant Makeover, the chefs always cuts down the item in the menu and focus more on the signature dishes / ingredients.
Ok ok this is fun. Do you know how to differentiate table salt and pepper by just looking at the bottle ? I'm not giving you time to think but just gonna tell you if you see 1 hole, it's Salt and 2 or more holes is always pepper. Really ? Yup. Cause 1 hole = single = Salt, many holes = plural = Pepper. Geddit ?? I always remember this and it ALWAYS turns out right but in this case (above pic) I don't know how to differentiate cause both also plural …. Ish..


Cristang Restaurant
Unit B-G-19
8 Avenue, Jalan Jernih (8/1)
Petaling Jaya, Selangor
Tel : 03-7956 7877