If you're following me on IG or have me on twitter (@sweesan), you would have seen me posting about this #100happydays project on some of the photos.
and curious to find out more ? head on to their website. http://100happydays.com/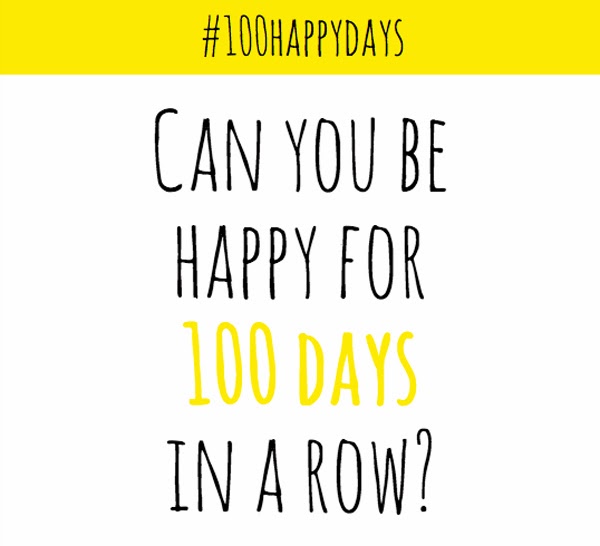 Basically in a nutshell, you will be posting photos of things that make you happy. It's about you. It can be anything from a meet-up with a friend to a very tasty cake in the nearby coffee place, from a feeling of being at home after a hard day to a favor you did to a stranger.
It may look easy, but it might just not. I've seen many people complaining, ranting on their FB, blogs, and all I wanna say is, if you are negative, don't spread it to people around you. While for me, generally I'm a patient person and am quite tolerable so I won't feel anger unless I'm really pushed to the limit. But also, sometimes I just forget to feel happy. Hahaha
So I've embarked on this project 10 days ago and the best part is, automatically I'm in a better mood every day. Also I find that I'm luckier. It could be the law of attraction. When you feel happy and positive, good things will come your way.
Everyone should give it a go. #100happydays
From my feed, you can see that I'm a food driven person. Haha I will just feel happy and contented with thoughtful and happy food. Yes, it could be just a bar of chocolate, or a homemade salad, or even a piping hot nasi lemak. I find that food plays an important role in a person's being, mood, health and character. It doesn't have to be an expensive meal, sometimes even the simplest of things, can make a person happy if it comes from the heart.
So go on, and embark on this project. Make yourself happy, spread happiness to the people around you. Find good in everything that you do, rather that picking on the little things to complain about. Yes, life is tough, live with it and make the best of it.
People successfully completing the challenge claimed to:

 – Start noticing what makes them happy every day;

 – Be in a better mood every day;

 – Start receiving more compliments from other people;

 – Realize how lucky they are to have the life they have;

 – Become more optimistic;

 – Fall in love during the challenge.
Will you be one of them ?
Follow my feed here http://statigr.am/tag/swee100happydays or #swee100happydays on Instagram